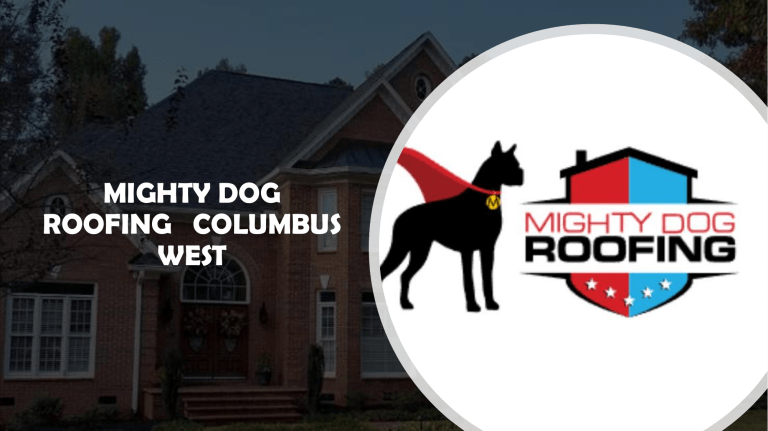 MIGHTY DOG
ROOFING COLUMBUS
WEST
ABOUT US!
We are a locally owned and operated roofing company in
Columbus West. Our Mighty Dog Roofers are part of a
team of roof repair, replacement, and more, giving our
clients a beautiful, safe, comfortable place to live for over
20 years in Columbus West, OH.
Address: 2041 Riverside Drive, Suite 101, Columbus, OH
43221
Business Hours: Open 24 hours
Phone Number: 614-963-3234
Business Email: jmugler@mightydogroofing.com
Owners Name: Jonathan Mugler
Website: https://mightydogroofing.com/columbuswest
Gmb Url: https://www.google.com/maps?cid=2112292849111556094
Facebook: https://www.facebook.com/MightyDogRoofingColumbusWest
LinkedIn: https://www.linkedin.com/company/mighty-dog-roofing-columbus-west
Instagram: https://www.instagram.com/mightydogroofing.westcolumbus/
RESIDENTIAL
ROOFING
SERVICES
20 or more years of sun, wind, rain, snow, and even hail are enough to wear down any
roof, no matter where you live. And sometimes, a simple repair won't do, with a brandnew roof or replacement being the better option, both for your safety and budget.
Whether we recommend the repairing of a small leak or replacing the entire roof on
your house, we will review the options available to you as if we were the homeowners
involved. It is this honesty and integrity during our detailed inspections that our
homeowner customers love and come to expect from Mighty Dog Roofing. We take pride
in not only our quality materials and skills, but also in our customer service focused
Mighty Dog Team Members for their high quality attention to detail, compassion, and
down - to-Earth neighborly advice when your safety is on the line. Rest easy knowing
that Mighty Dog Roofing is coming to the rescue.
COMMERCIAL ROOFING SERVICES
We offer a full range of commercial roofing
services such as roof inspection, roof repairs,
replacement, and maintenance for your
professional business. Our team can tackle
commercial roofing projects no matter how big
or small the job may be; using only the highest
quality roofing materials. After all, your
business is your livelihood. Sub-par roofing
contractors using sub-par materials and tools
need not apply.
GUTTER INSTALLATION SERVICES
More than just any local roofing contractor, we provide
rain gutter installation services in order to help prevent
roofing issues from plaguing your pocket book in the
future. MDR will install sturdy, dependable and
aesthetically pleasing seamless gutter systems. We find this
to be the most cost-effective as well as sturdy solution, with
less opportunity for leaks due to poor maintenance or
breakage. Prevent the need for constant gutter repairs
and monthly gutter cleaning, with our mighty seamless
gutter systems.
SIDING INSTALLATION SERVICES
Want to make your home look good, so you are
the envy of your neighbors? Refresh the look of
your home with maintenance-free siding.
Updating your home's exterior is an investment
that increases the curb appeal of your house. High
winds can wreak havoc on sub-par siding and
cause unexpected expenses in the future. Our
siding installers may not wear a hero's cape on the
job site, but they can save the day when called.
WINDOW INSTALLATION SERVICES
Your w indows are a key part of your home
and by getting new ones, you're ensuring
your home is more secure, more energy
efficient, and increases your property
value. Old w indows may be prone to
break, but the high quality w indows
installed by Mighty Dog remain strong
and durable for any season. Beautiful.
Low Maintenance. Custom Designed.