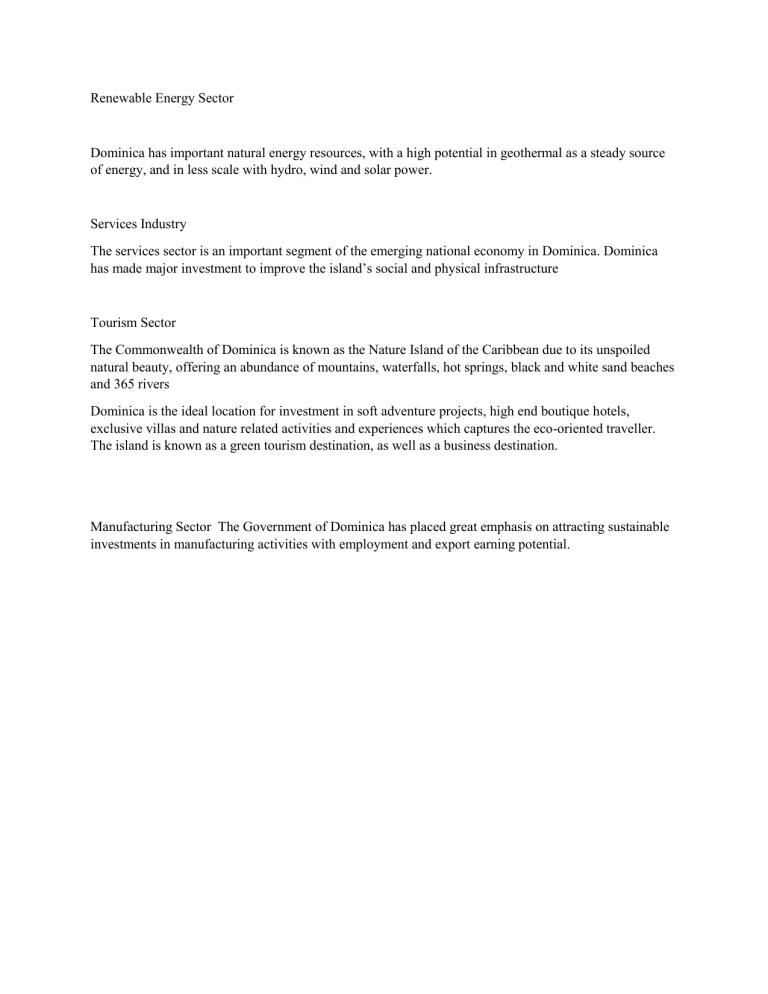 Renewable Energy Sector
Dominica has important natural energy resources, with a high potential in geothermal as a steady source
of energy, and in less scale with hydro, wind and solar power.
Services Industry
The services sector is an important segment of the emerging national economy in Dominica. Dominica
has made major investment to improve the island's social and physical infrastructure
Tourism Sector
The Commonwealth of Dominica is known as the Nature Island of the Caribbean due to its unspoiled
natural beauty, offering an abundance of mountains, waterfalls, hot springs, black and white sand beaches
and 365 rivers
Dominica is the ideal location for investment in soft adventure projects, high end boutique hotels,
exclusive villas and nature related activities and experiences which captures the eco-oriented traveller.
The island is known as a green tourism destination, as well as a business destination.
Manufacturing Sector The Government of Dominica has placed great emphasis on attracting sustainable
investments in manufacturing activities with employment and export earning potential.