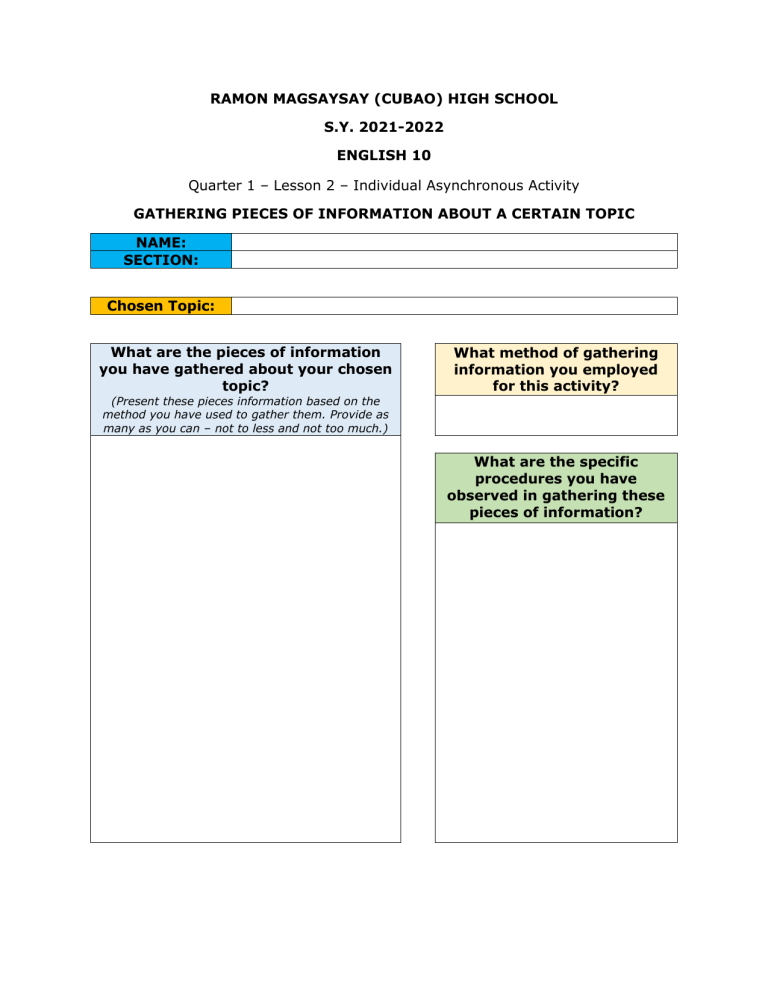 RAMON MAGSAYSAY (CUBAO) HIGH SCHOOL
S.Y. 2021-2022
ENGLISH 10
Quarter 1 – Lesson 2 – Individual Asynchronous Activity
GATHERING PIECES OF INFORMATION ABOUT A CERTAIN TOPIC
NAME:
SECTION:
Chosen Topic:
What are the pieces of information
you have gathered about your chosen
topic?
(Present these pieces information based on the
method you have used to gather them. Provide as
many as you can – not to less and not too much.)
What method of gathering
information you employed
for this activity?
What are the specific
procedures you have
observed in gathering these
pieces of information?