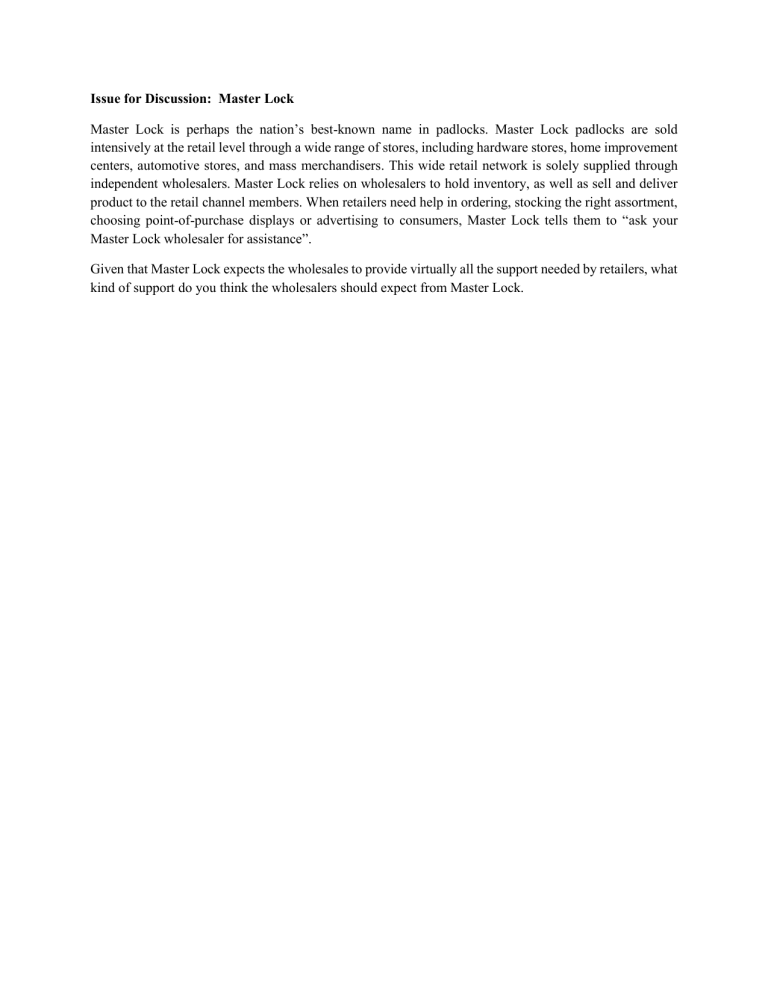 Issue for Discussion: Master Lock
Master Lock is perhaps the nation's best-known name in padlocks. Master Lock padlocks are sold
intensively at the retail level through a wide range of stores, including hardware stores, home improvement
centers, automotive stores, and mass merchandisers. This wide retail network is solely supplied through
independent wholesalers. Master Lock relies on wholesalers to hold inventory, as well as sell and deliver
product to the retail channel members. When retailers need help in ordering, stocking the right assortment,
choosing point-of-purchase displays or advertising to consumers, Master Lock tells them to "ask your
Master Lock wholesaler for assistance".
Given that Master Lock expects the wholesales to provide virtually all the support needed by retailers, what
kind of support do you think the wholesalers should expect from Master Lock.