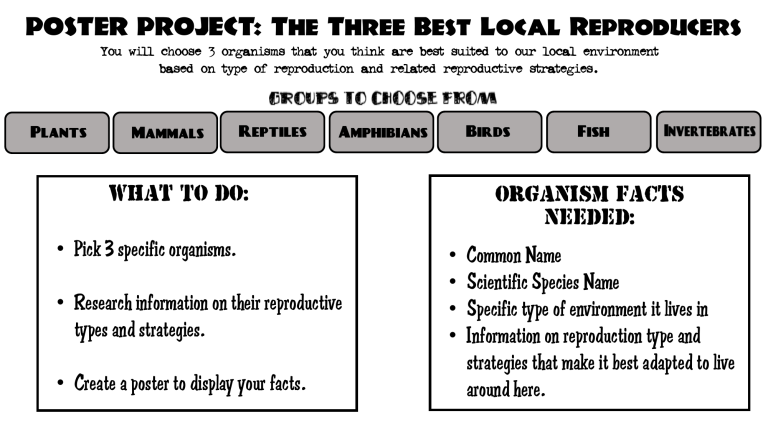 POSTER PROJECT: The Three Best Local Reproducers
You will choose 3 organisms that you think are best suited to our local environment
based on type of reproduction and related reproductive strategies.
Plants
Mammals
Reptiles
Birds
Amphibians
What To Do:
• Pick 3 specific organisms.
• Research information on their reproductive
types and strategies.
• Create a poster to display your facts.
Fish
Organism facts
Needed:
•
•
•
•
Common Name
Scientific Species Name
Specific type of environment it lives in
Information on reproduction type and
strategies that make it best adapted to live
around here.