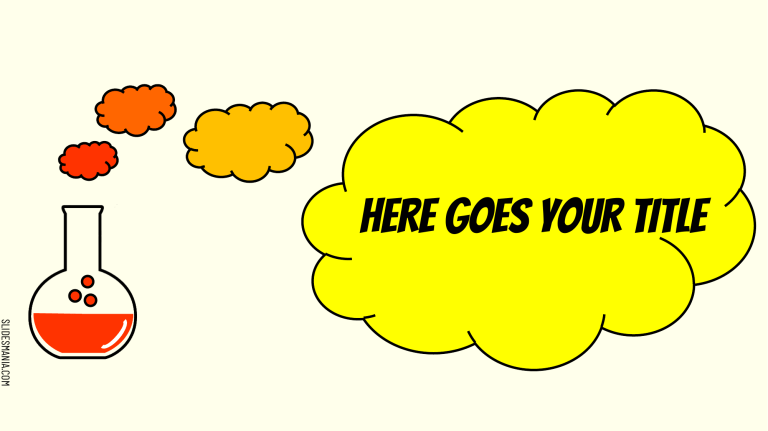 HERE GOES YOUR TITLE
SLIDESMANIA.COM
A TITLE HERE
All "liquids" colors can be changed
in the master, just select the shape
and choose the color you like.
SLIDESMANIA.COM
A TITLE HERE
Did you know that a cat uses its
whiskers as feelers to determine if
a space is too small to squeeze
through?
Also, cats love to sleep. A fifteenyear-old cat has probably spent
SLIDESMANIA.COM
ten years of its life sleeping.
A TITLE HERE
Did you know that elephants can
sense storms?
Elephants may be able to detect a
thunderstorm from hundreds of
miles away, and will head towards
it, looking for water.
SLIDESMANIA.COM
A TITLE HERE
SLIDESMANIA.COM
Did you know that tigers
Did you know that
have striped skin the same
Flamingos are naturally
as their fur?
white?
Each pattern is as unique as
Their diet of brine shrimp
a fingerprint.
and algae turns them pink!
A TITLE HERE
Did you know there are more
kangaroos than humans in
Australia?
It is estimated that more than 50
million kangaroos live there. They
are Australia's national symbol and
SLIDESMANIA.COM
appear on postage stamps, coins,
and airplanes.
A TITLE HERE
Did you know that pandas don't
hibernate?
When winter approaches, they
head lower down their mountain
homes to warmer temperatures,
where they continue to chomp
SLIDESMANIA.COM
away on bamboo!
A TITLE HERE
Did you know Koalas are even more lazy than cats?
Koalas don't have much energy and, when not feasting on
leaves, they spend their time dozing in the branches. Believe it
or not, they can sleep for up to 18 hours a day!
SLIDESMANIA.COM
A TITLE HERE
Did you know that dolphins have
very acute eyesight, both in and out
of the water and that their hearing
is 10 times better than of humans?
But they have no sense of smell!
SLIDESMANIA.COM
SLIDESMANIA.COM
THANK YOU!
Free Slides: SlidesMania
Fonts Used: Orbitron & Bangers
Free themes and templates for
Google Slides or PowerPoint
SLIDESMANIA.COM
NOT to be sold as is or modified!
Read FAQ on slidesmania.com
Sharing is caring!