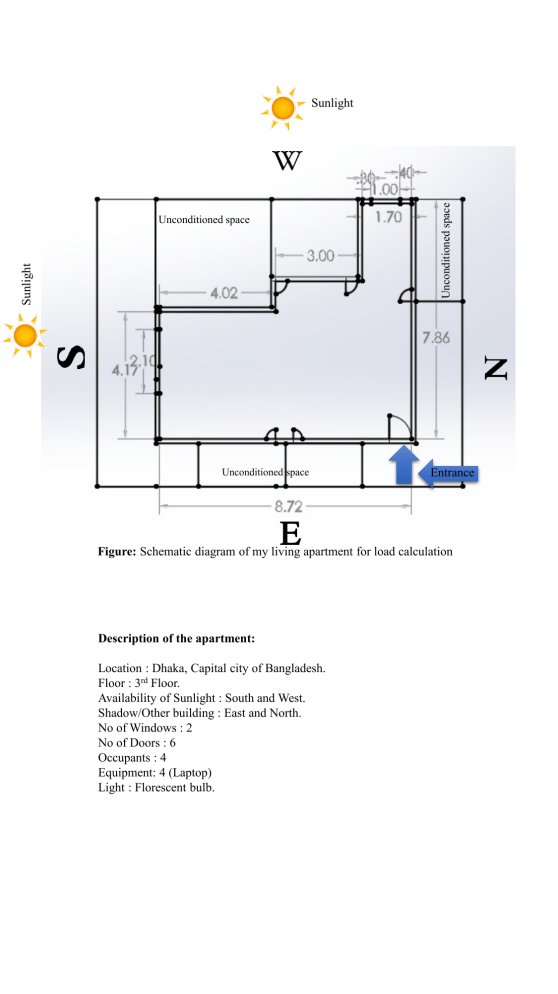 Sunlight
Unconditioned space
Unconditioned space
Unconditioned space
Sunlight
Entrance
Figure: Schematic diagram of my living apartment for load calculation
Description of the apartment:
Location : Dhaka, Capital city of Bangladesh.
Floor : 3rd Floor.
Availability of Sunlight : South and West.
Shadow/Other building : East and North.
No of Windows : 2
No of Doors : 6
Occupants : 4
Equipment: 4 (Laptop)
Light : Florescent bulb.