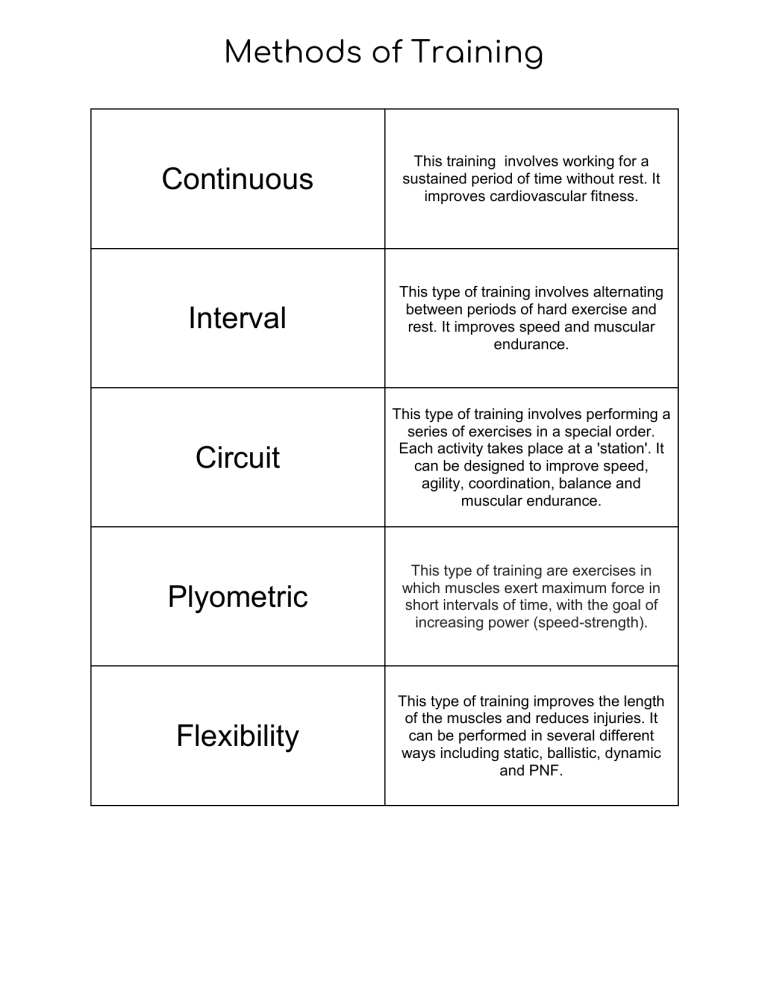 Methods of Training
Continuous
This training involves working for a
sustained period of time without rest. It
improves cardiovascular fitness.
Interval
This type of training involves alternating
between periods of hard exercise and
rest. It improves speed and muscular
endurance.
Circuit
This type of training involves performing a
series of exercises in a special order.
Each activity takes place at a 'station'. It
can be designed to improve speed,
agility, coordination, balance and
muscular endurance.
Plyometric
This type of training are exercises in
which muscles exert maximum force in
short intervals of time, with the goal of
increasing power (speed-strength).
Flexibility
This type of training improves the length
of the muscles and reduces injuries. It
can be performed in several different
ways including static, ballistic, dynamic
and PNF.
Methods of Training
Resistance
This training uses weights to provide
resistance to the muscles. It improves
muscular strength (high weight, low reps),
muscular endurance (low weight, high
reps, many sets) and power (medium
weight and reps performed quickly).