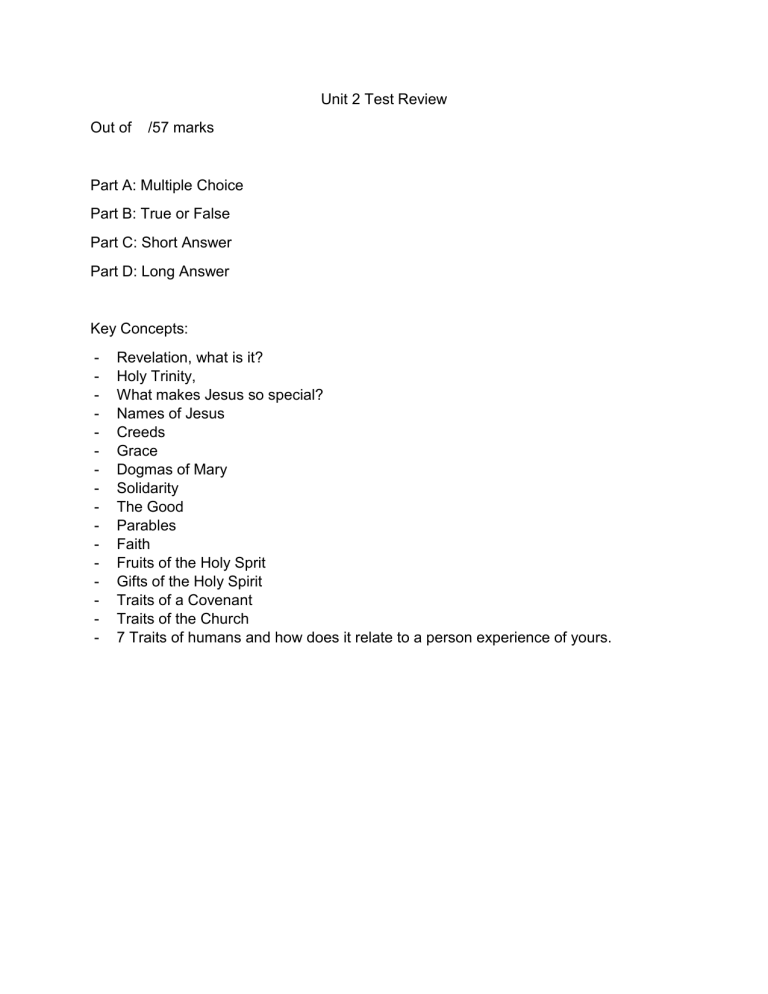 Unit 2 Test Review
Out of
/57 marks
Part A: Multiple Choice
Part B: True or False
Part C: Short Answer
Part D: Long Answer
Key Concepts:
-
Revelation, what is it?
Holy Trinity,
What makes Jesus so special?
Names of Jesus
Creeds
Grace
Dogmas of Mary
Solidarity
The Good
Parables
Faith
Fruits of the Holy Sprit
Gifts of the Holy Spirit
Traits of a Covenant
Traits of the Church
7 Traits of humans and how does it relate to a person experience of yours.