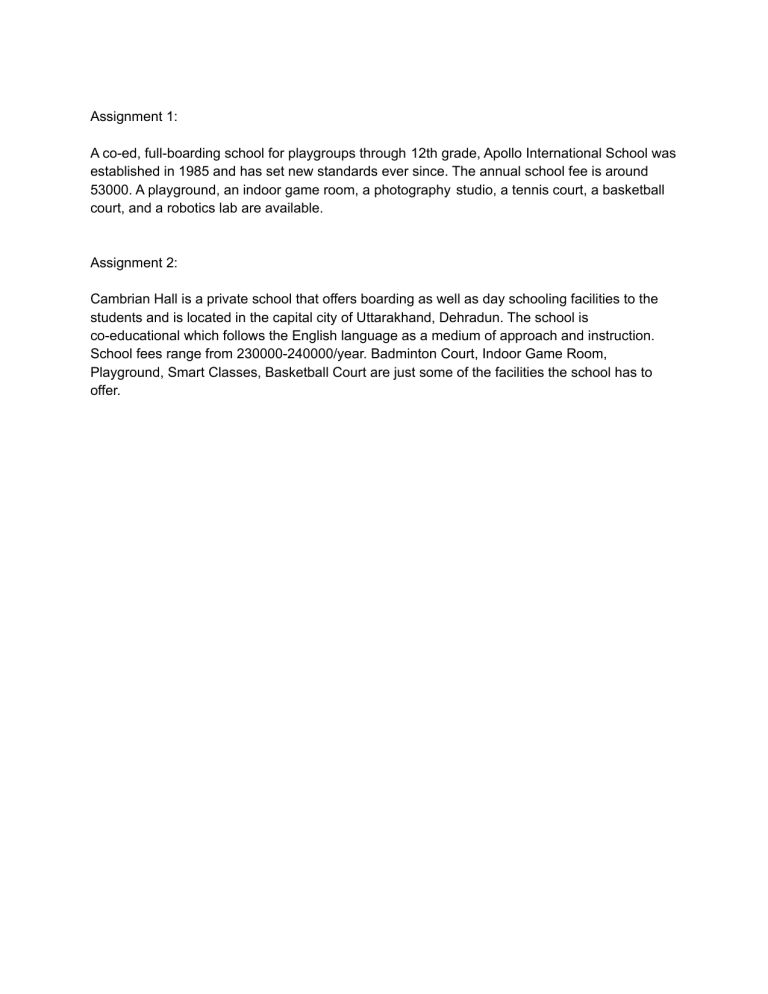 Assignment 1:
A co-ed, full-boarding school for playgroups through 12th grade, Apollo International School was
established in 1985 and has set new standards ever since. The annual school fee is around
53000. A playground, an indoor game room, a photography studio, a tennis court, a basketball
court, and a robotics lab are available.
Assignment 2:
Cambrian Hall is a private school that offers boarding as well as day schooling facilities to the
students and is located in the capital city of Uttarakhand, Dehradun. The school is
co-educational which follows the English language as a medium of approach and instruction.
School fees range from 230000-240000/year. Badminton Court, Indoor Game Room,
Playground, Smart Classes, Basketball Court are just some of the facilities the school has to
offer.