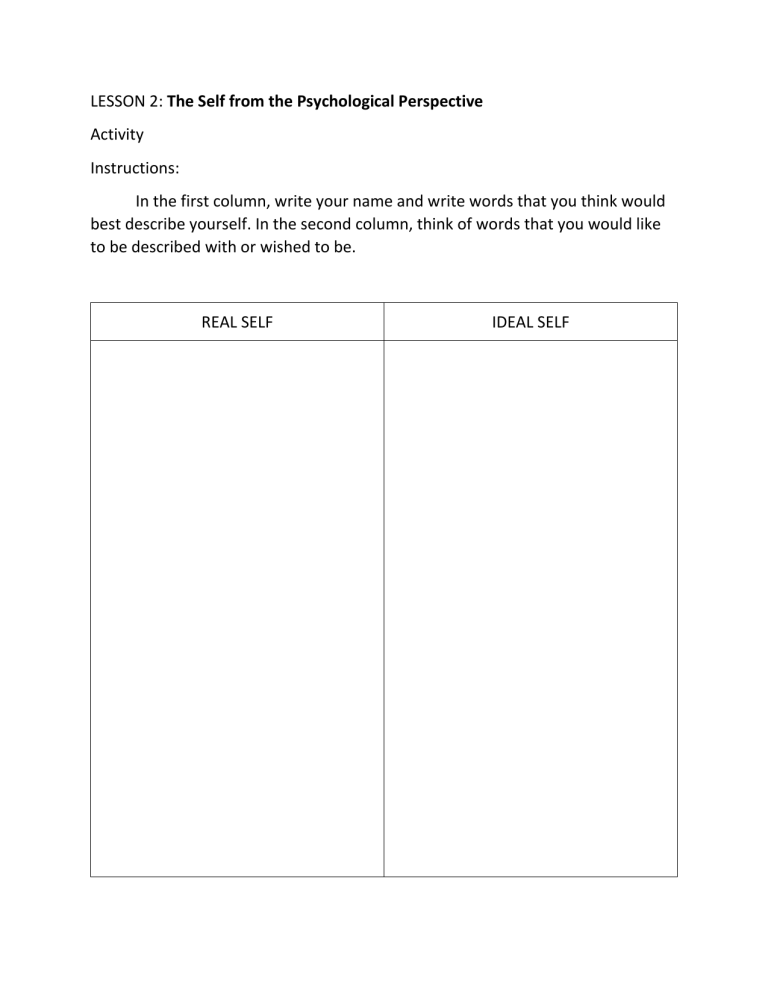 LESSON 2: The Self from the Psychological Perspective
Activity
Instructions:
In the first column, write your name and write words that you think would
best describe yourself. In the second column, think of words that you would like
to be described with or wished to be.
REAL SELF
IDEAL SELF
In the activity part, you identified your real self and ideal self. Reflect and answer
the questions as honestly as possible.
1. Are your real and ideal self closely aligned? Why or why not?
2. How can you make you real and ideal self closely aligned? What steps are
you going to do to attain alignment?