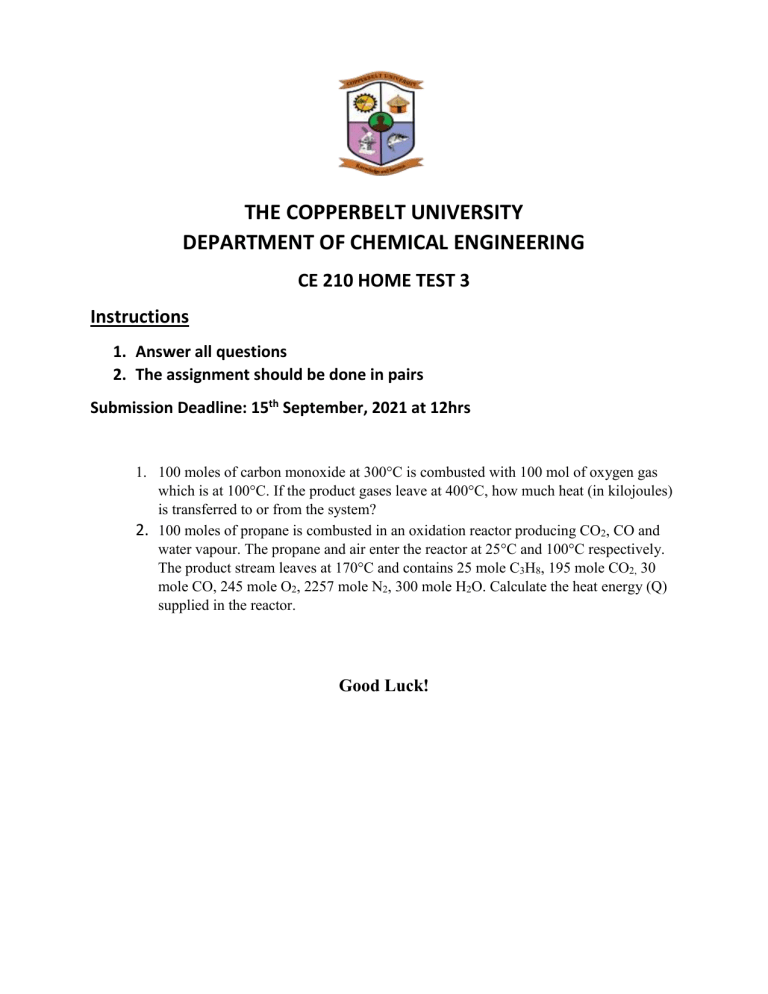 THE COPPERBELT UNIVERSITY
DEPARTMENT OF CHEMICAL ENGINEERING
CE 210 HOME TEST 3
Instructions
1. Answer all questions
2. The assignment should be done in pairs
Submission Deadline: 15th September, 2021 at 12hrs
1. 100 moles of carbon monoxide at 300°C is combusted with 100 mol of oxygen gas
which is at 100°C. If the product gases leave at 400°C, how much heat (in kilojoules)
is transferred to or from the system?
2. 100 moles of propane is combusted in an oxidation reactor producing CO2, CO and
water vapour. The propane and air enter the reactor at 25°C and 100°C respectively.
The product stream leaves at 170°C and contains 25 mole C3H8, 195 mole CO2, 30
mole CO, 245 mole O2, 2257 mole N2, 300 mole H2O. Calculate the heat energy (Q)
supplied in the reactor.
Good Luck!