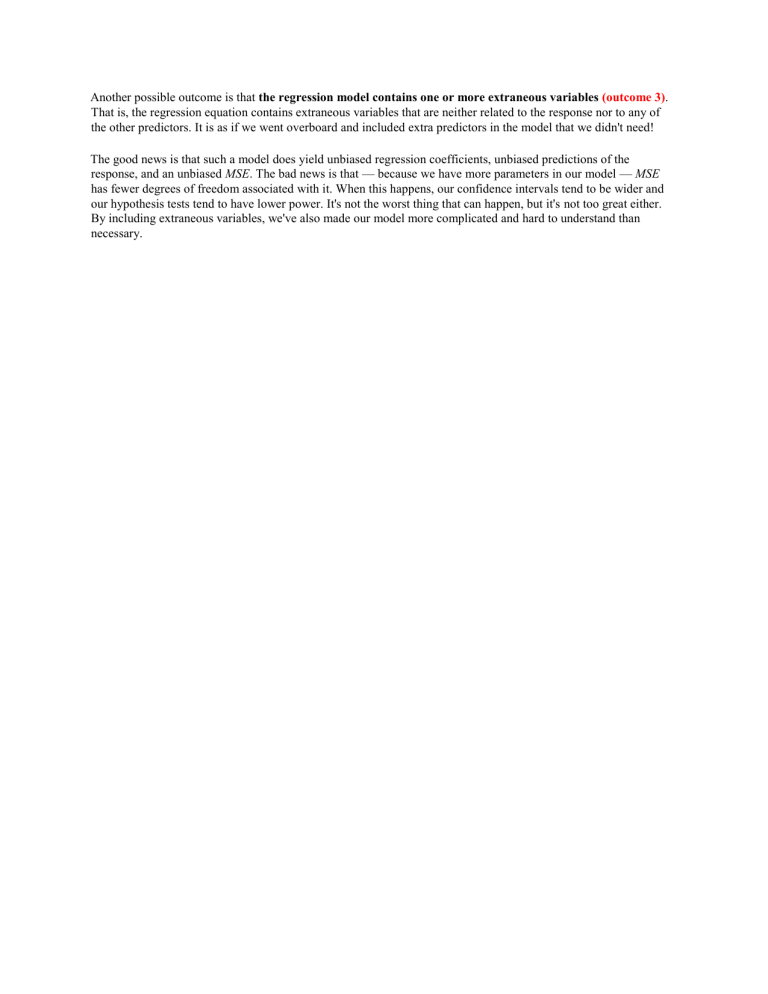 Another possible outcome is that the regression model contains one or more extraneous variables (outcome 3).
That is, the regression equation contains extraneous variables that are neither related to the response nor to any of
the other predictors. It is as if we went overboard and included extra predictors in the model that we didn't need!
The good news is that such a model does yield unbiased regression coefficients, unbiased predictions of the
response, and an unbiased MSE. The bad news is that — because we have more parameters in our model — MSE
has fewer degrees of freedom associated with it. When this happens, our confidence intervals tend to be wider and
our hypothesis tests tend to have lower power. It's not the worst thing that can happen, but it's not too great either.
By including extraneous variables, we've also made our model more complicated and hard to understand than
necessary.