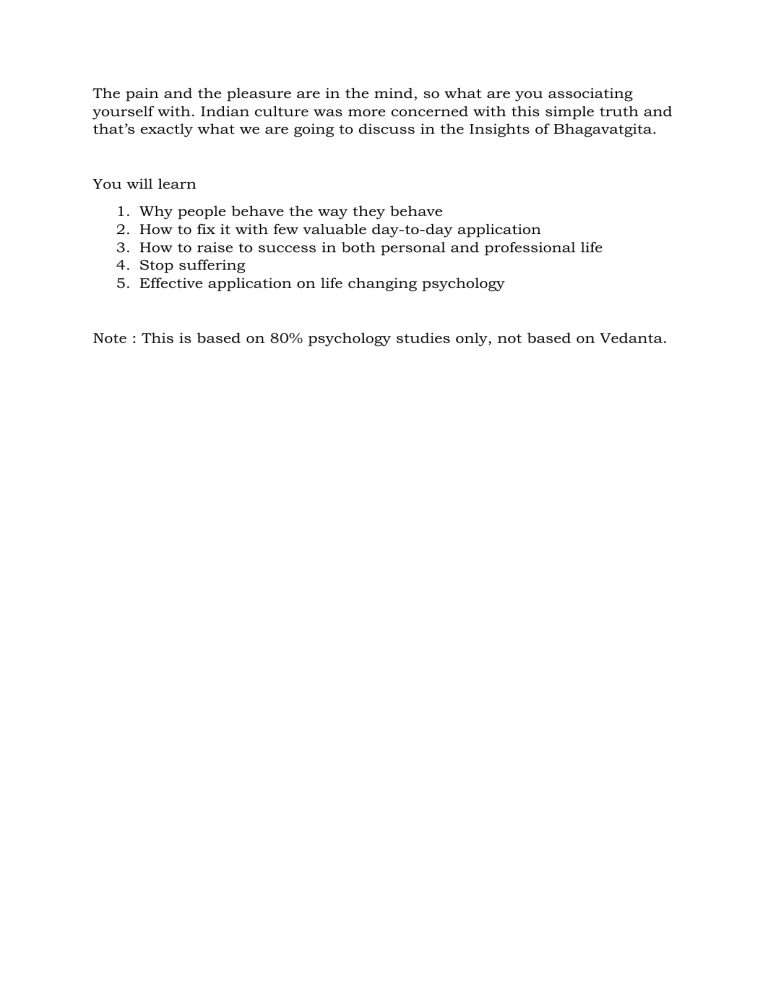 The pain and the pleasure are in the mind, so what are you associating
yourself with. Indian culture was more concerned with this simple truth and
that's exactly what we are going to discuss in the Insights of Bhagavatgita.
You will learn
1.
2.
3.
4.
5.
Why people behave the way they behave
How to fix it with few valuable day-to-day application
How to raise to success in both personal and professional life
Stop suffering
Effective application on life changing psychology
Note : This is based on 80% psychology studies only, not based on Vedanta.