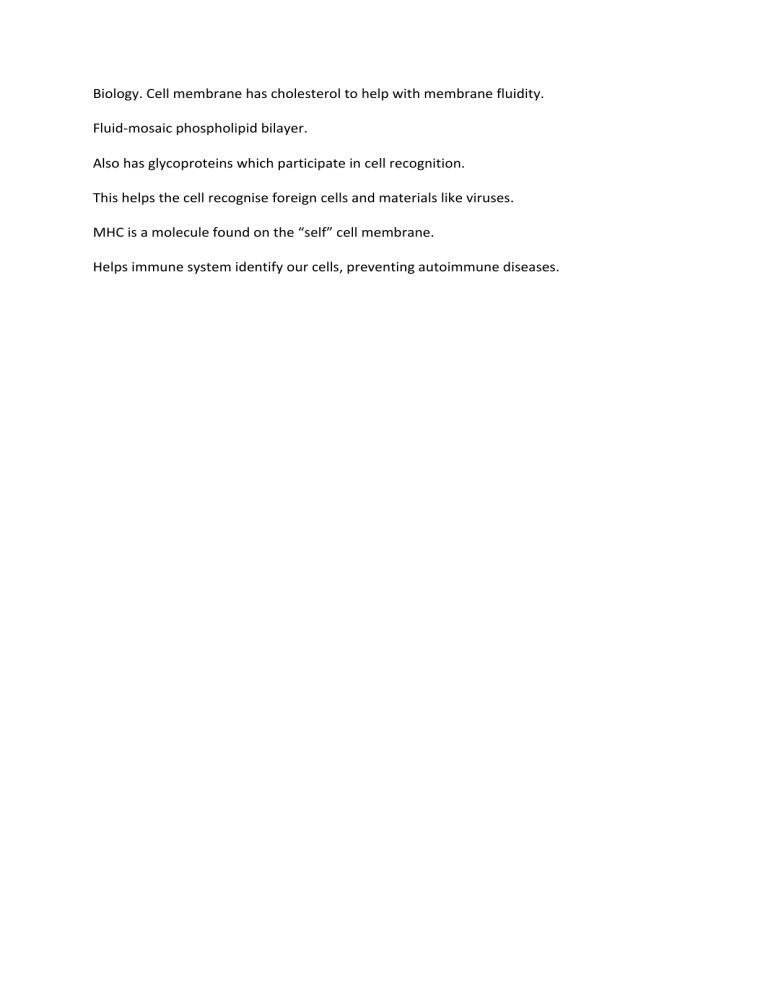 Biology. Cell membrane has cholesterol to help with membrane fluidity.
Fluid-mosaic phospholipid bilayer.
Also has glycoproteins which participate in cell recognition.
This helps the cell recognise foreign cells and materials like viruses.
MHC is a molecule found on the "self" cell membrane.
Helps immune system identify our cells, preventing autoimmune diseases.