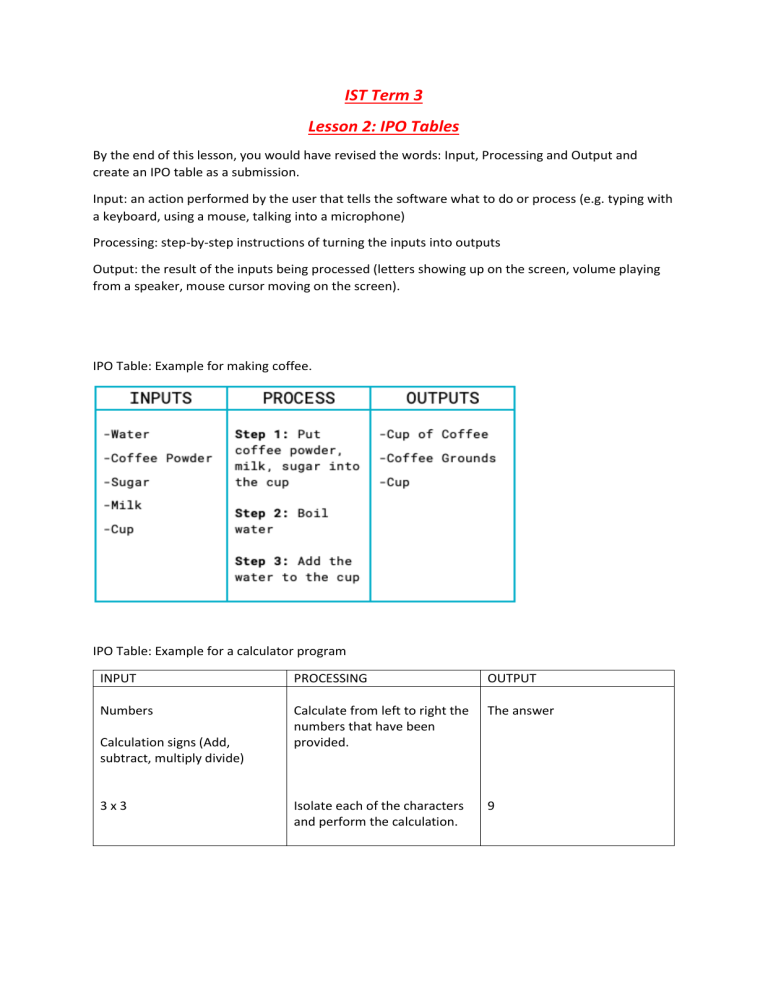 IST Term 3
Lesson 2: IPO Tables
By the end of this lesson, you would have revised the words: Input, Processing and Output and
create an IPO table as a submission.
Input: an action performed by the user that tells the software what to do or process (e.g. typing with
a keyboard, using a mouse, talking into a microphone)
Processing: step-by-step instructions of turning the inputs into outputs
Output: the result of the inputs being processed (letters showing up on the screen, volume playing
from a speaker, mouse cursor moving on the screen).
IPO Table: Example for making coffee.
IPO Table: Example for a calculator program
INPUT
PROCESSING
OUTPUT
Numbers
Calculate from left to right the
numbers that have been
provided.
The answer
Isolate each of the characters
and perform the calculation.
9
Calculation signs (Add,
subtract, multiply divide)
3x3
-
Your favourite recipe
A simple program (alarm or a reminder on a phone)
Construct game
Any other example you can think of
Submit two IPO tables as your submission.