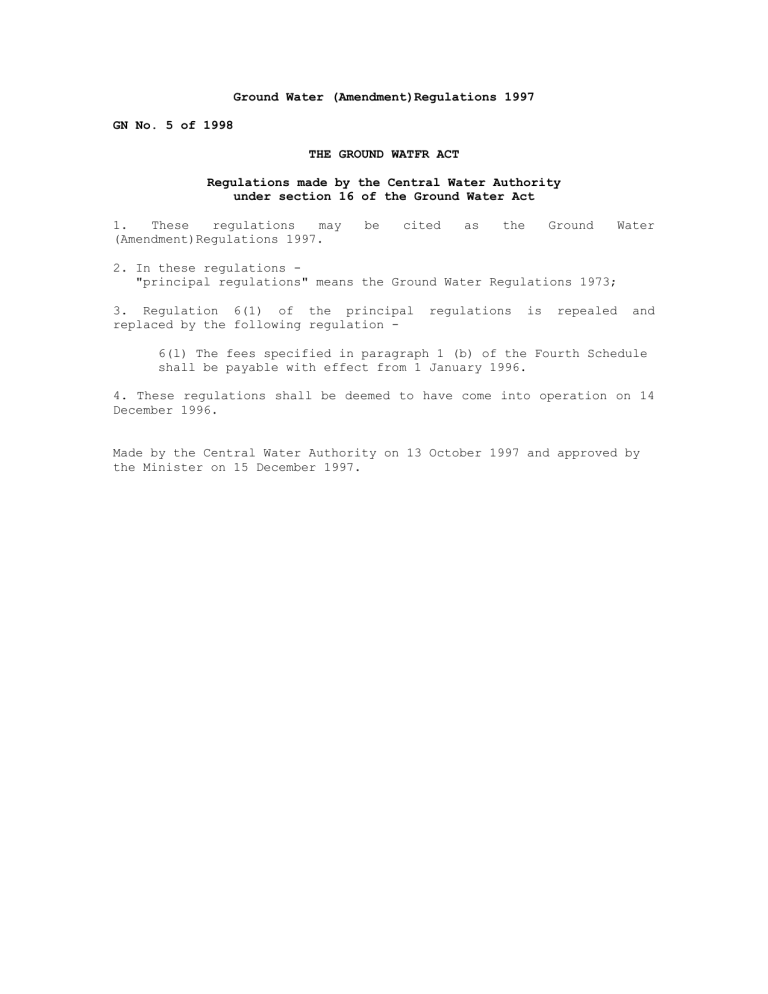 Ground Water (Amendment)Regulations 1997
GN No. 5 of 1998
THE GROUND WATFR ACT
Regulations made by the Central Water Authority
under section 16 of the Ground Water Act
1.
These
regulations
may
(Amendment)Regulations 1997.
be
cited
as
the
Ground
Water
2. In these regulations "principal regulations" means the Ground Water Regulations 1973;
3. Regulation 6(1) of the principal
replaced by the following regulation -
regulations
is
repealed
and
6(l) The fees specified in paragraph 1 (b) of the Fourth Schedule
shall be payable with effect from 1 January 1996.
4. These regulations shall be deemed to have come into operation on 14
December 1996.
Made by the Central Water Authority on 13 October 1997 and approved by
the Minister on 15 December 1997.