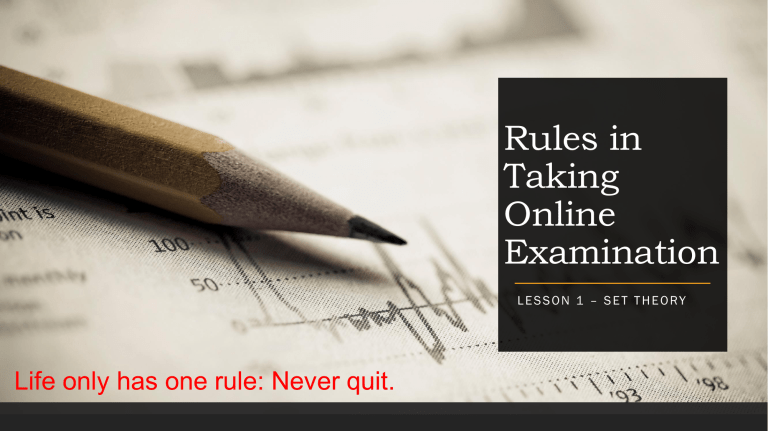 Rules in
Taking
Online
Examination
LESSON 1 – SET THEORY
Life only has one rule: Never quit.
Rules in taking Online Examination
Video and Audio must be turned ON during the exam.
Clear the work area. Just prepare your pen and clean
sheets of paper for the computation.
The students should not use his/ her textbook, notes,
or receive from a proctor or any other outside source.
Rules in taking Online Examination
Students must complete the exam within the time
frame allotted for the exam.
To start the exam, click from the chat group in zoom
the link of the exam.
Click SUBMIT to finish the test.