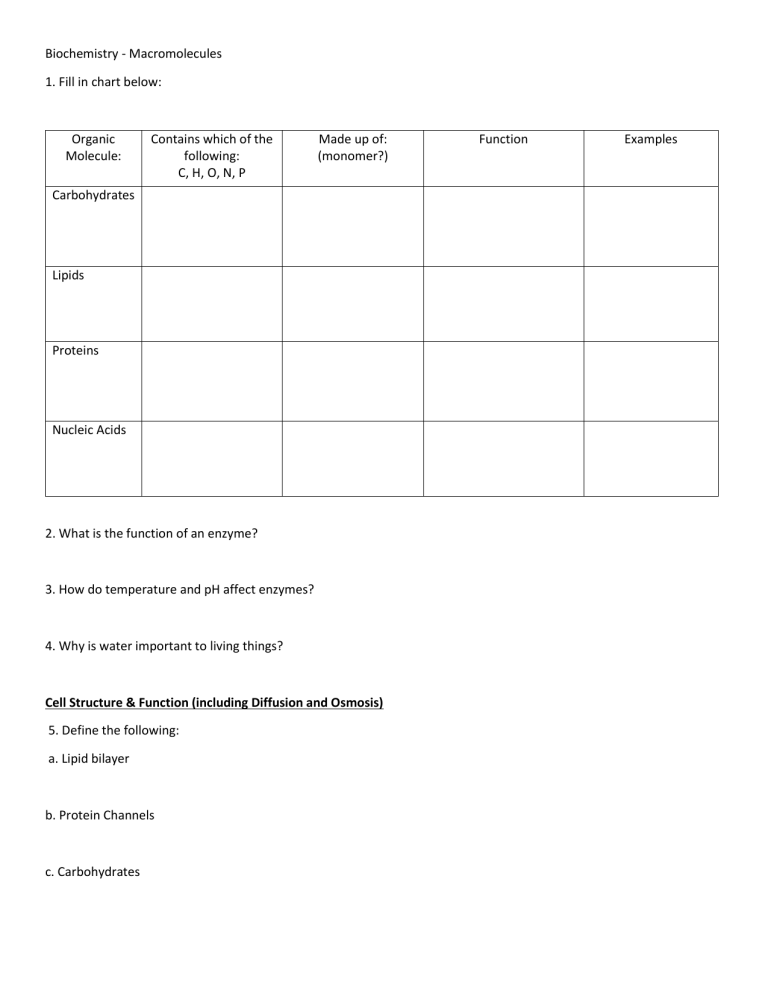 Biochemistry - Macromolecules
1. Fill in chart below:
Organic
Molecule:
Contains which of the
following:
C, H, O, N, P
Made up of:
(monomer?)
Carbohydrates
Lipids
Proteins
Nucleic Acids
2. What is the function of an enzyme?
3. How do temperature and pH affect enzymes?
4. Why is water important to living things?
Cell Structure & Function (including Diffusion and Osmosis)
5. Define the following:
a. Lipid bilayer
b. Protein Channels
c. Carbohydrates
Function
Examples
6. List the function of the following organelles:
Organelle
Function
Found in Plant, Animal, or Both
Nucleus
Ribosomes
Cell Membrane
Cell Wall
Mitochondria
Vacuoles
Lysosome
Golgi Apparatus
Chloroplast
Endoplasmic
Reticulum
8. Label the parts of the cells:
A.
B.
C.
D.
E.
F.
G.
H.