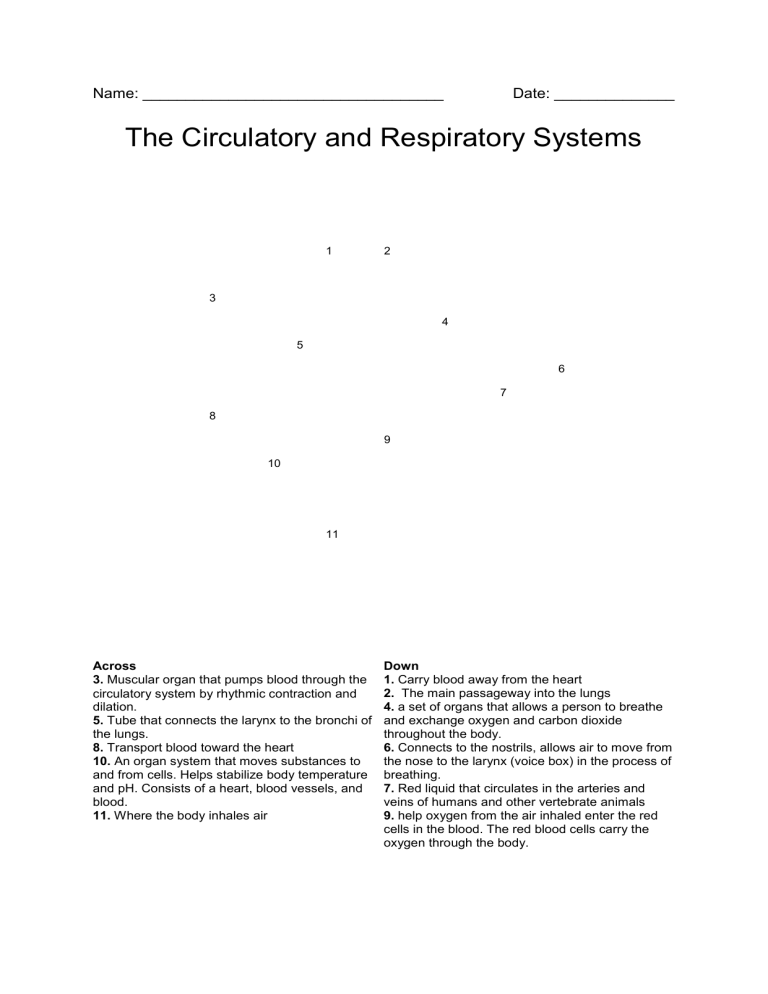 Name: ___________________________________
Date: ______________
The Circulatory and Respiratory Systems
1
2
3
4
5
6
7
8
9
10
11
Across
3. Muscular organ that pumps blood through the
circulatory system by rhythmic contraction and
dilation.
5. Tube that connects the larynx to the bronchi of
the lungs.
8. Transport blood toward the heart
10. An organ system that moves substances to
and from cells. Helps stabilize body temperature
and pH. Consists of a heart, blood vessels, and
blood.
11. Where the body inhales air
Down
1. Carry blood away from the heart
2. The main passageway into the lungs
4. a set of organs that allows a person to breathe
and exchange oxygen and carbon dioxide
throughout the body.
6. Connects to the nostrils, allows air to move from
the nose to the larynx (voice box) in the process of
breathing.
7. Red liquid that circulates in the arteries and
veins of humans and other vertebrate animals
9. help oxygen from the air inhaled enter the red
cells in the blood. The red blood cells carry the
oxygen through the body.