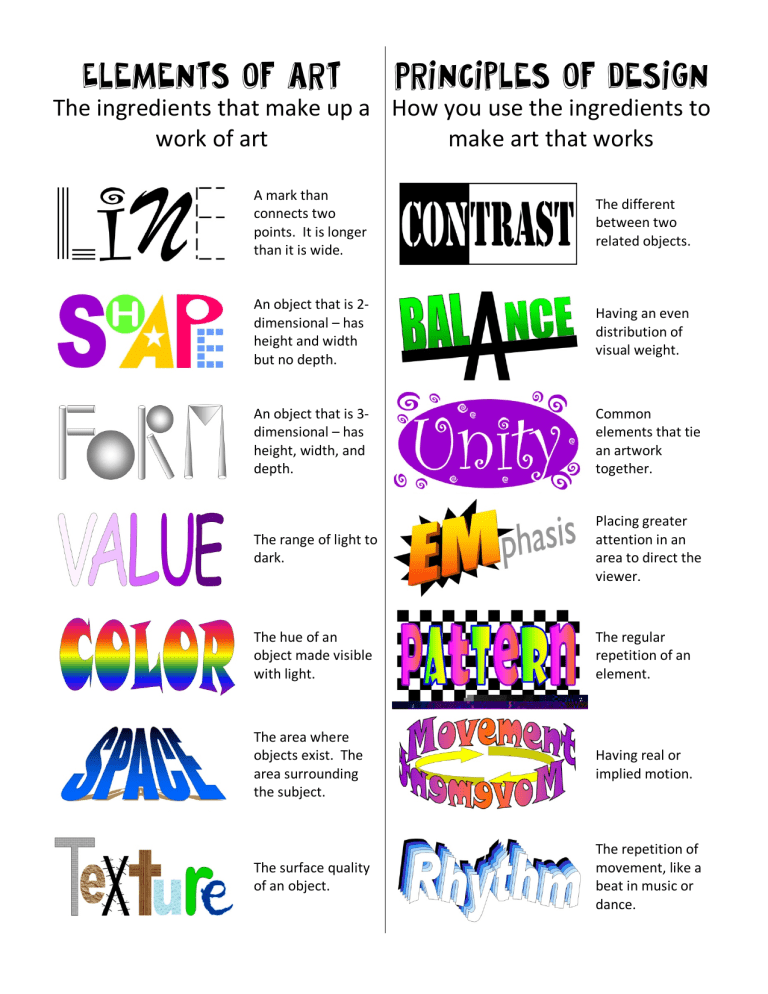 Elements of Art
Principles of Design
The ingredients that make up a How you use the ingredients to
work of art
make art that works
A mark than
connects two
points. It is longer
than it is wide.
The different
between two
related objects.
An object that is 2dimensional – has
height and width
but no depth.
Having an even
distribution of
visual weight.
An object that is 3dimensional – has
height, width, and
depth.
Common
elements that tie
an artwork
together.
The range of light to
dark.
Placing greater
attention in an
area to direct the
viewer.
The hue of an
object made visible
with light.
The regular
repetition of an
element.
The area where
objects exist. The
area surrounding
the subject.
Having real or
implied motion.
The surface quality
of an object.
The repetition of
movement, like a
beat in music or
dance.