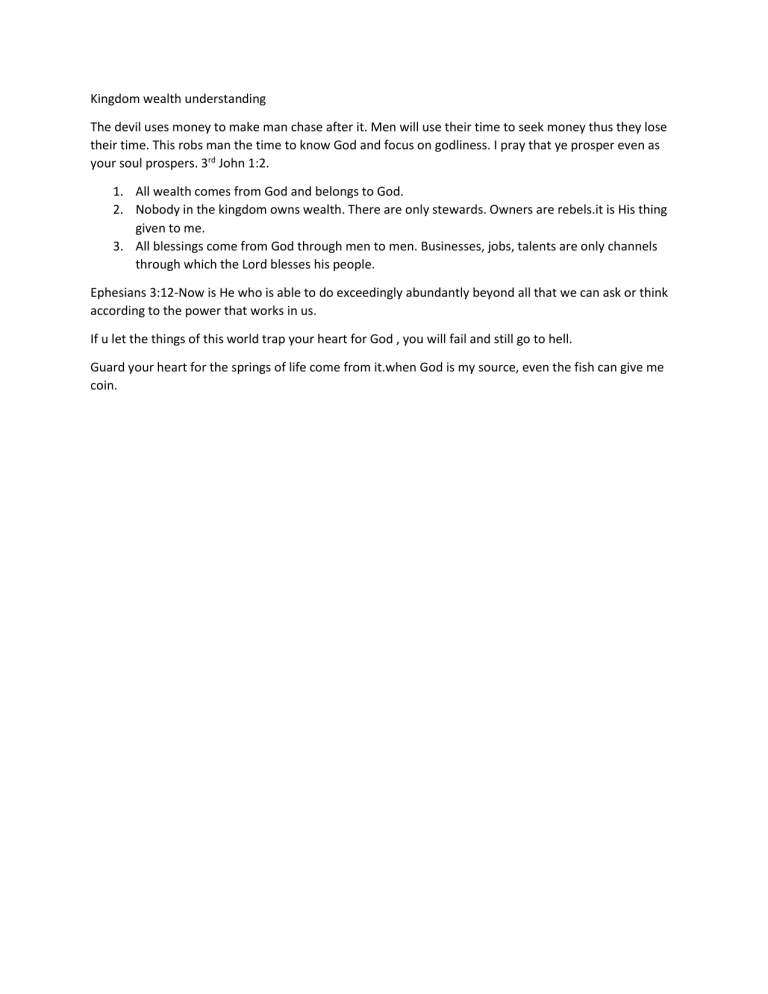 Kingdom wealth understanding
The devil uses money to make man chase after it. Men will use their time to seek money thus they lose
their time. This robs man the time to know God and focus on godliness. I pray that ye prosper even as
your soul prospers. 3rd John 1:2.
1. All wealth comes from God and belongs to God.
2. Nobody in the kingdom owns wealth. There are only stewards. Owners are rebels.it is His thing
given to me.
3. All blessings come from God through men to men. Businesses, jobs, talents are only channels
through which the Lord blesses his people.
Ephesians 3:12-Now is He who is able to do exceedingly abundantly beyond all that we can ask or think
according to the power that works in us.
If u let the things of this world trap your heart for God , you will fail and still go to hell.
Guard your heart for the springs of life come from it.when God is my source, even the fish can give me
coin.