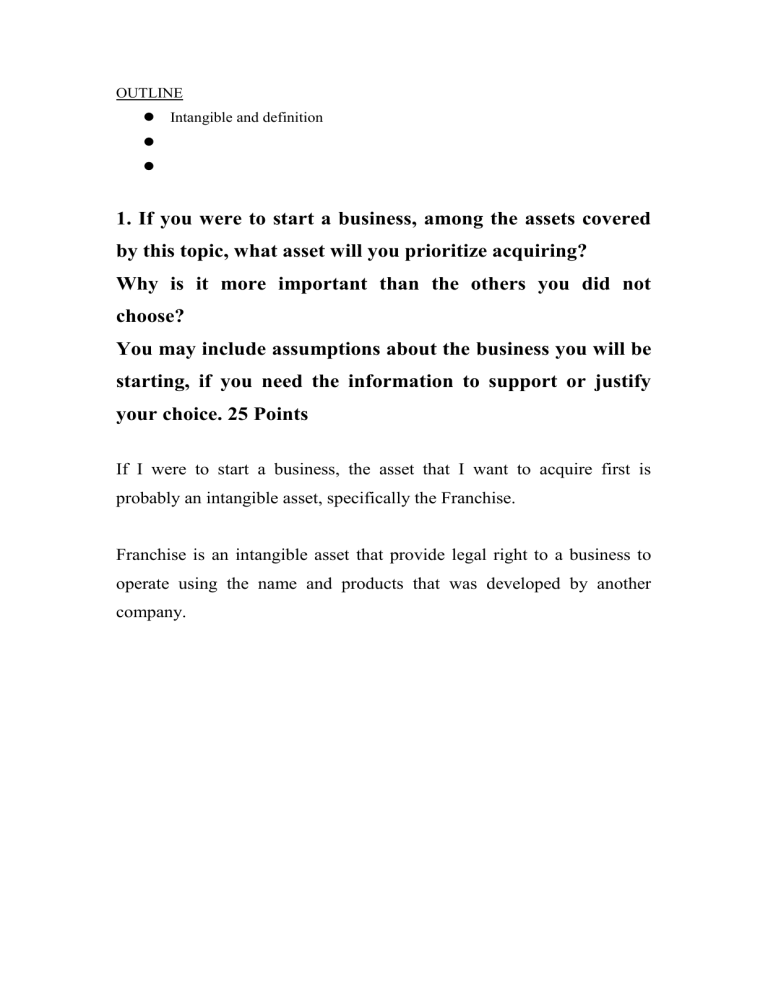 OUTLINE

Intangible and definition


1. If you were to start a business, among the assets covered
by this topic, what asset will you prioritize acquiring?
Why is it more important than the others you did not
choose?
You may include assumptions about the business you will be
starting, if you need the information to support or justify
your choice. 25 Points
If I were to start a business, the asset that I want to acquire first is
probably an intangible asset, specifically the Franchise.
Franchise is an intangible asset that provide legal right to a business to
operate using the name and products that was developed by another
company.