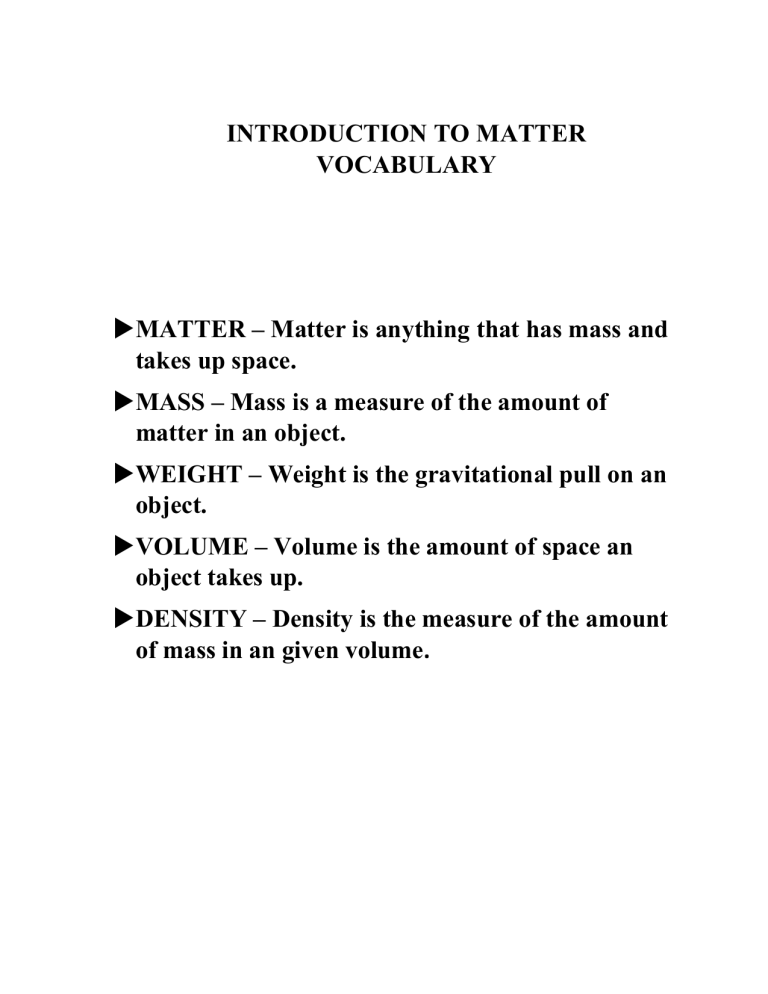 INTRODUCTION TO MATTER
VOCABULARY
MATTER – Matter is anything that has mass and
takes up space.
MASS – Mass is a measure of the amount of
matter in an object.
WEIGHT – Weight is the gravitational pull on an
object.
VOLUME – Volume is the amount of space an
object takes up.
DENSITY – Density is the measure of the amount
of mass in an given volume.