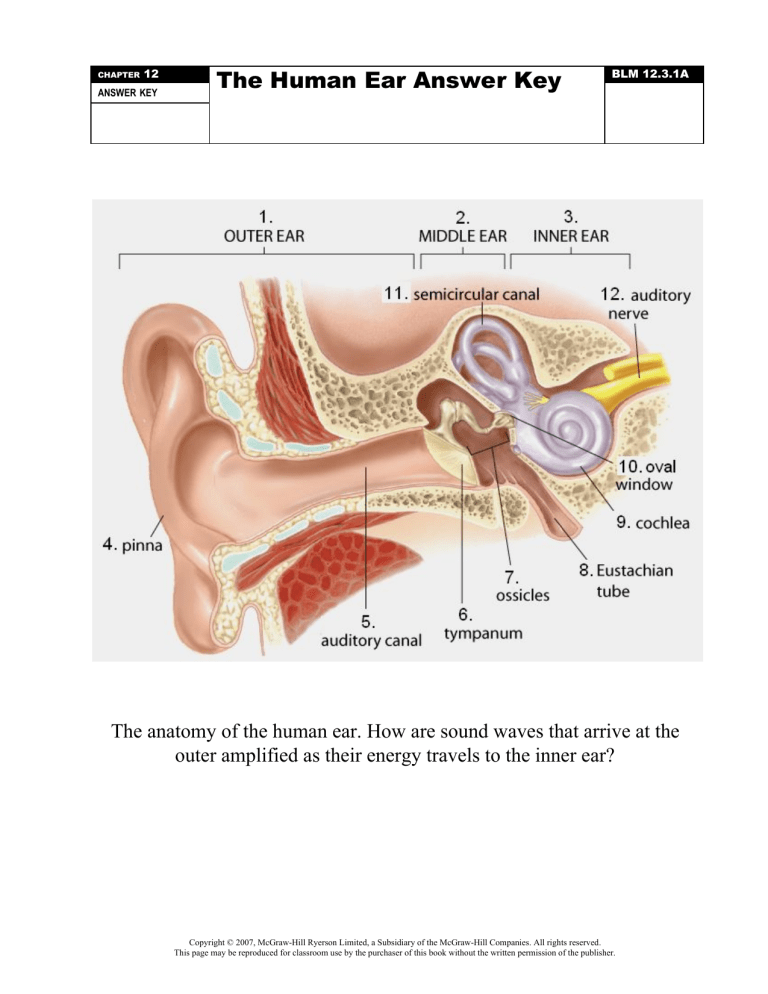 CHAPTER​
12
ANSWER​ K
​ EY
The Human Ear Answer Key
BLM 12.3.1A
The anatomy of the human ear. How are sound waves that arrive at the
outer amplified as their energy travels to the inner ear?
Copyright © 2007, McGraw-Hill Ryerson Limited, a Subsidiary of the McGraw-Hill Companies. All rights reserved.
This page may be reproduced for classroom use by the purchaser of this book without the written permission of the publisher.