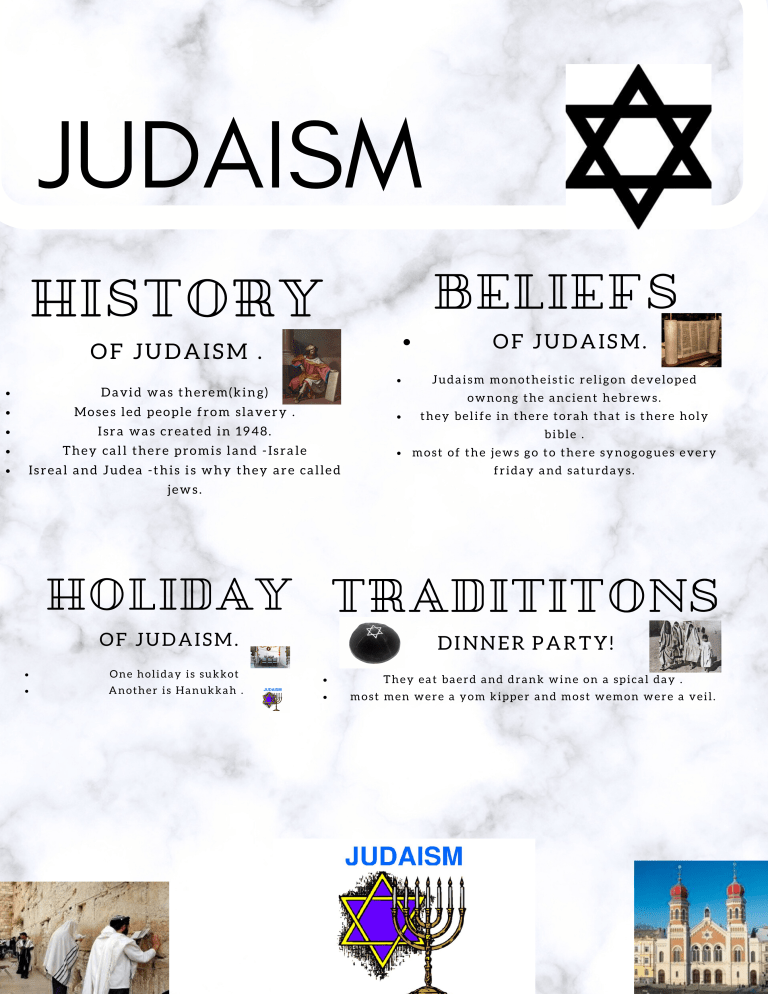 JUDAISM
HISTORY
OF JUDAISM .
David was therem(king)
BELIEFS
OF JUDAISM.
Judaism monotheistic religon developed
ownong the ancient hebrews.
Moses led people from slavery .
they belife in there torah that is there holy
Isra was created in 1948.
bible .
They call there promis land -Israle
most of the jews go to there synogogues every
Isreal and Judea -this is why they are called
friday and saturdays.
jews.
HOLIDAY TRADITITONS
OF JUDAISM.
One holiday is sukkot
Another is Hanukkah .
DINNER PARTY!
They eat baerd and drank wine on a spical day .
most men were a yom kipper and most wemon were a veil.