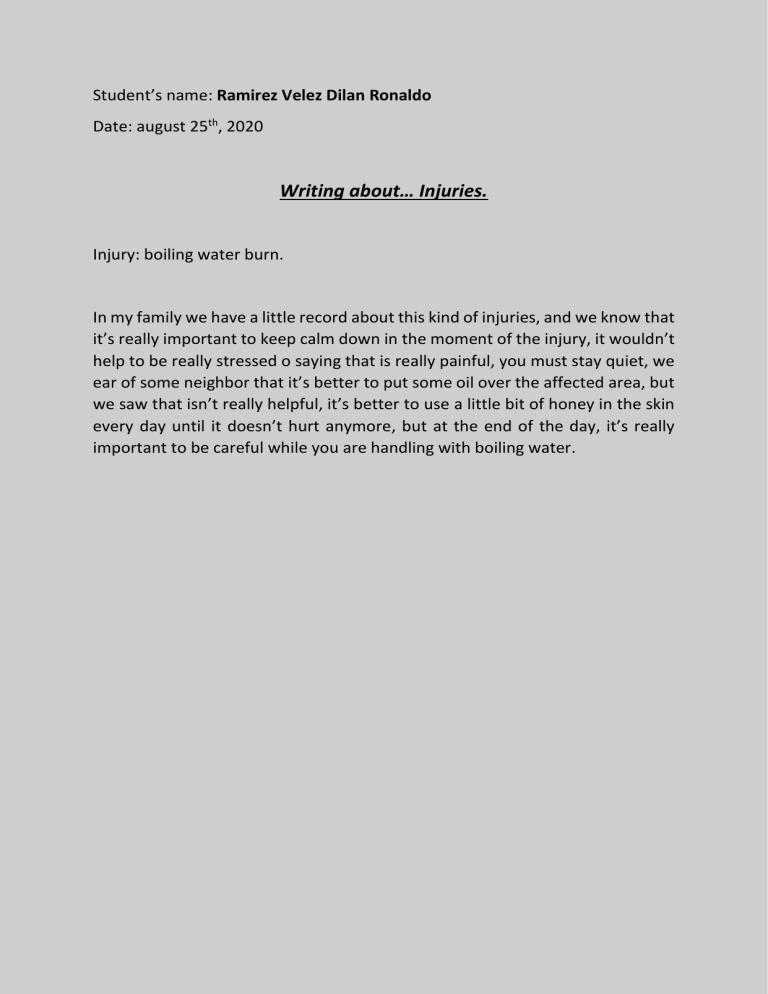 Student's name: Ramirez Velez Dilan Ronaldo
Date: august 25th, 2020
Writing about… Injuries.
Injury: boiling water burn.
In my family we have a little record about this kind of injuries, and we know that
it's really important to keep calm down in the moment of the injury, it wouldn't
help to be really stressed o saying that is really painful, you must stay quiet, we
ear of some neighbor that it's better to put some oil over the affected area, but
we saw that isn't really helpful, it's better to use a little bit of honey in the skin
every day until it doesn't hurt anymore, but at the end of the day, it's really
important to be careful while you are handling with boiling water.