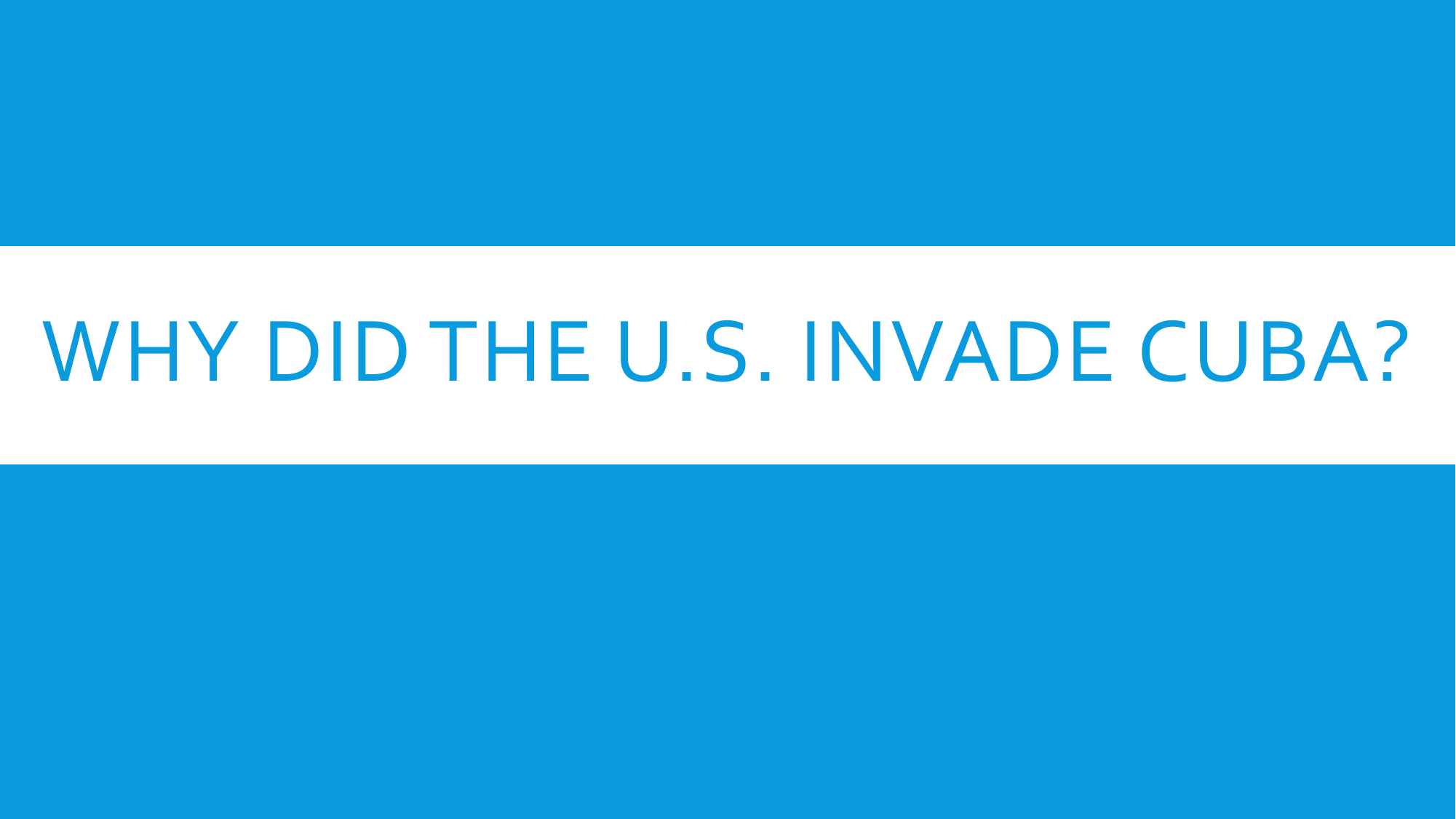 WHY DID THE U.S. INVADE CUBA?
American investors spent millions in Cuba
U.S. was importing sugar, fruit, and tobacco from Cuba to
export to the rest of the world
Independence movement in Cuba against Spain may have
sparked U.S. interest to "help"
USS Maine entered Havana harbor
 Battleship, symbol of rapidly increasing American influence on
the sea
 Encouraged the rebels…demoralized the Spanish
 May have been there to "protect" American economic
interests
USS Maine explodes – 266 deaths
"AWAKE UNITED STATES!"
This song was rushed into print between the sinking of the Maine on
February 15, 1898, and the declaration of war on April 25, 1898.
Eagle soar on high, and sound the battle cry!
And how proudly sailed the warship Maine,
a Nation's pride, without a stain!
A wreck she lies, her sailors slain.
By two-faced butchers, paid by Spain!
Eagle soar on high,
And sound the battle cry
Wave the starry flag!
In mud it shall not drag!
3
AFTER DOCUMENT DECONSTRUCTION DISCUSSION
How do these sources support or contest any of
the hypotheses?
Are any hypotheses more convincing to you
now?
Do you think the U.S. invaded Cuba for
humanitarian reasons? Why or why not?
Should we add any new hypotheses? Change or
eliminate any existing hypotheses?