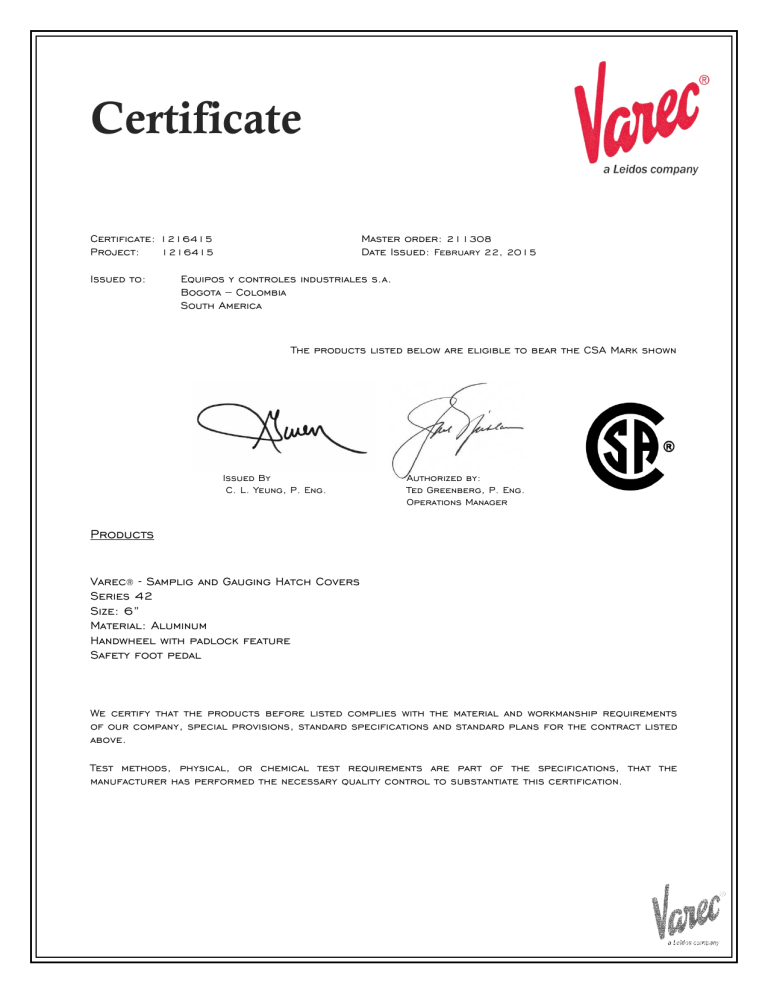 Certificate
Certificate: 1216415
Project:
1216415
Issued to:
Master order: 211308
Date Issued: February 22, 2015
Equipos y controles industriales s.a.
Bogota – Colombia
South America
The products listed below are eligible to bear the CSA Mark shown
Issued By
C. L. Yeung, P. Eng.
Authorized by:
Ted Greenberg, P. Eng.
Operations Manager
Products
Varec® - Samplig and Gauging Hatch Covers
Series 42
Size: 6"
Material: Aluminum
Handwheel with padlock feature
Safety foot pedal
We certify that the products before listed complies with the material and workmanship requirements
of our company, special provisions, standard specifications and standard plans for the contract listed
above.
Test methods, physical, or chemical test requirements are part of the specifications, that the
manufacturer has performed the necessary quality control to substantiate this certification.