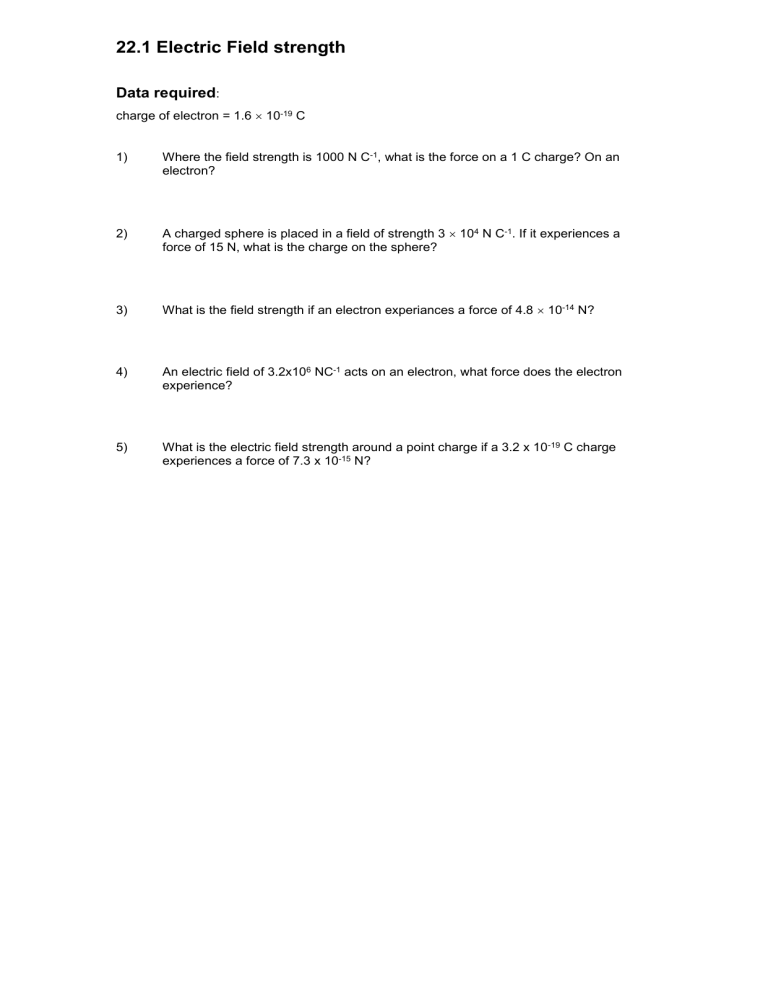 22.1 Electric Field strength
Data required:
charge of electron = 1.6  10-19 C
1)
Where the field strength is 1000 N C-1, what is the force on a 1 C charge? On an
electron?
2)
A charged sphere is placed in a field of strength 3  104 N C-1. If it experiences a
force of 15 N, what is the charge on the sphere?
3)
What is the field strength if an electron experiances a force of 4.8  10-14 N?
4)
An electric field of 3.2x106 NC-1 acts on an electron, what force does the electron
experience?
5)
What is the electric field strength around a point charge if a 3.2 x 10-19 C charge
experiences a force of 7.3 x 10-15 N?