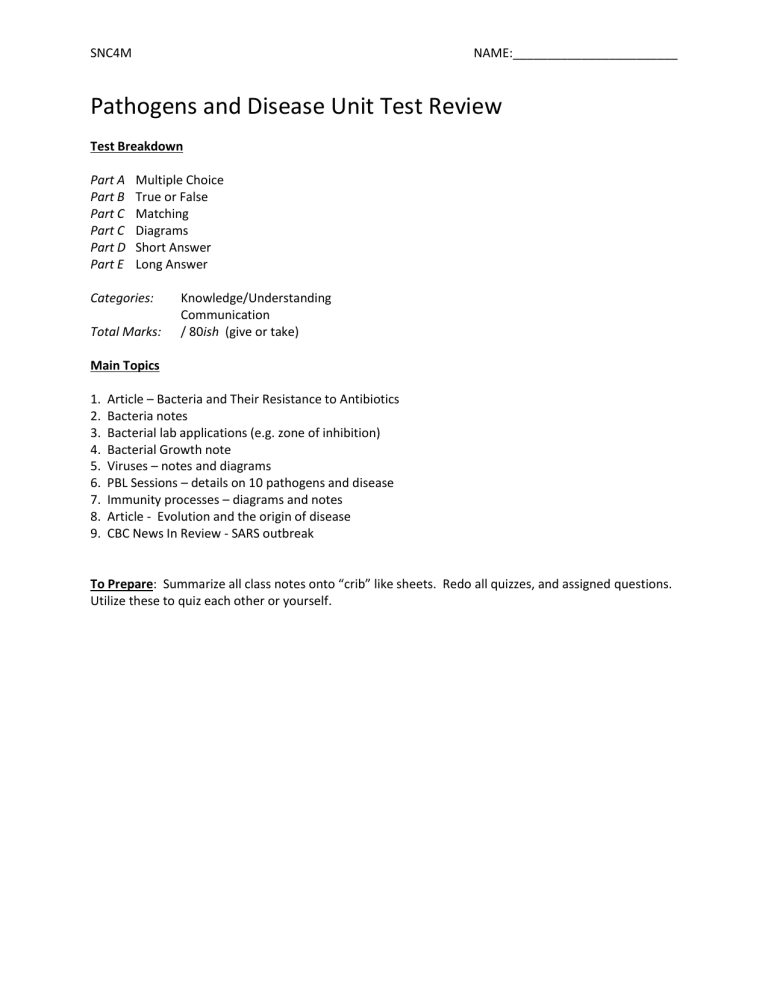 SNC4M
NAME:________________________
Pathogens and Disease Unit Test Review
Test Breakdown
Part A
Part B
Part C
Part C
Part D
Part E
Multiple Choice
True or False
Matching
Diagrams
Short Answer
Long Answer
Categories:
Total Marks:
Knowledge/Understanding
Communication
/ 80ish (give or take)
Main Topics
1.
2.
3.
4.
5.
6.
7.
8.
9.
Article – Bacteria and Their Resistance to Antibiotics
Bacteria notes
Bacterial lab applications (e.g. zone of inhibition)
Bacterial Growth note
Viruses – notes and diagrams
PBL Sessions – details on 10 pathogens and disease
Immunity processes – diagrams and notes
Article - Evolution and the origin of disease
CBC News In Review - SARS outbreak
To Prepare: Summarize all class notes onto "crib" like sheets. Redo all quizzes, and assigned questions.
Utilize these to quiz each other or yourself.