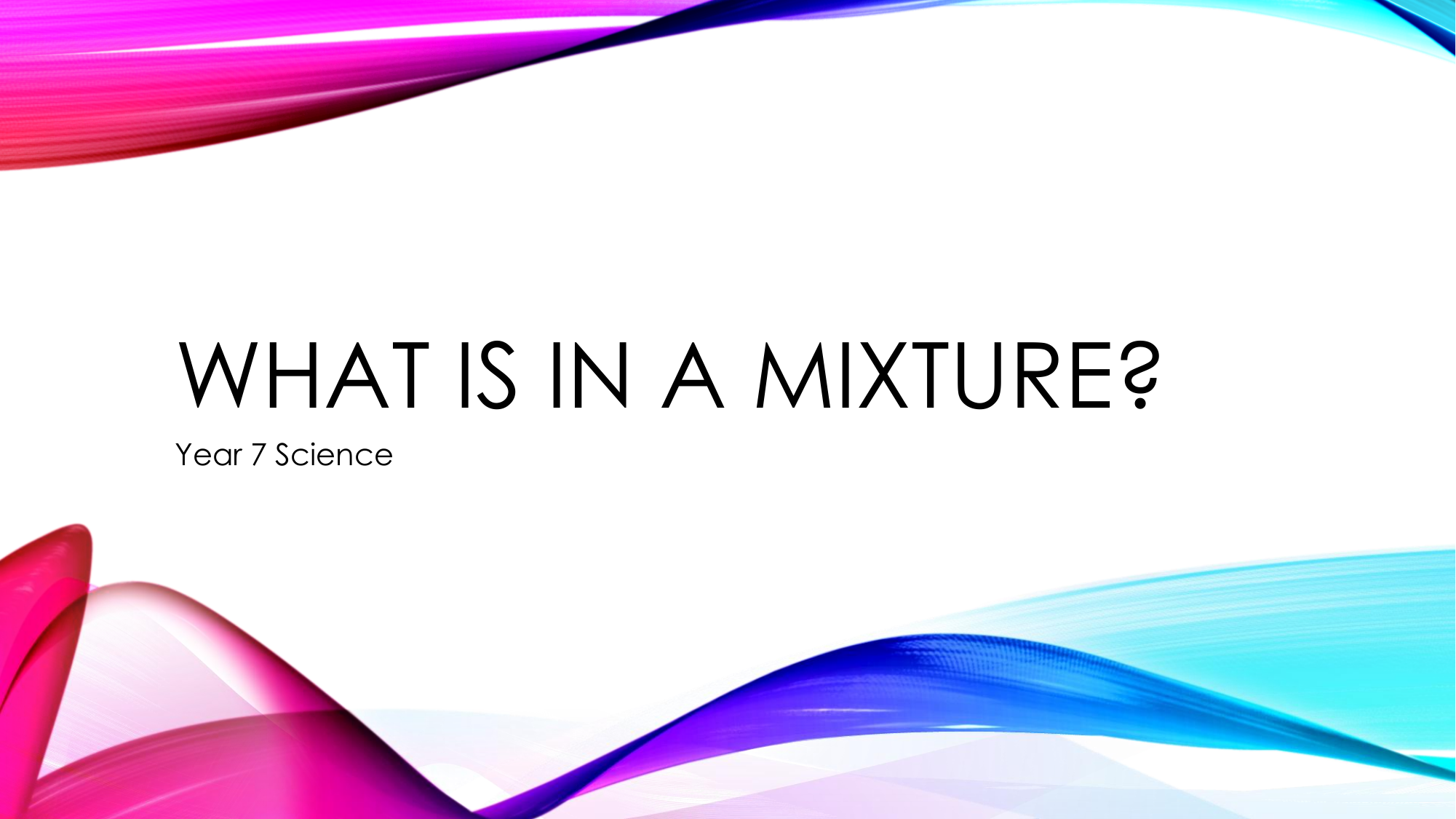 WHAT IS IN A MIXTURE?
Year 7 Science
MATTER FLOWCHART
PURE SUBSTANCES
• Compounds such as water are pure substances
• A compound is made up of two ore more different elements
• Think back to what water is made up of
• This means that they are made up of only that ONE type of compound
MIXTURES
• Mixtures are made up of two or more different elements and/or compounds.
• When water and salt are mixed together
• There are two types of mixtures:
• Homogenous
• Heterogeneous
Using the diagram to the right,
explain the difference between
the two types of mixtures. Use the
starting sentence below.
In heterogeneous mixtures, the
particles are….
TYPES OF MIXTURES
EXAMPLES OF MIXTURE TYPES
Homogeneous mixtures
Homogenised milk
Heterogeneous mixtures
Sand in water
CHEMICAL AND PHYSICAL
CHANGES
• What are chemical and physical changes?
• A chemical change involves a chemical reaction where a new substance is
formed. Eg iron rusting
• A physical change doesn't involve the formation of a new substance but just
changes the way the substance is arranged eg. ice melting
DIFFERENCES BETWEEN MIXTURES
AND COMPOUNDS
• https://www.brainpop.com/science/matterandchemistry/compoundsandmi
xtures/
• Watch the Brainpop video and complete the worksheet based on scientific
vocabulary related to mixtures and compounds.