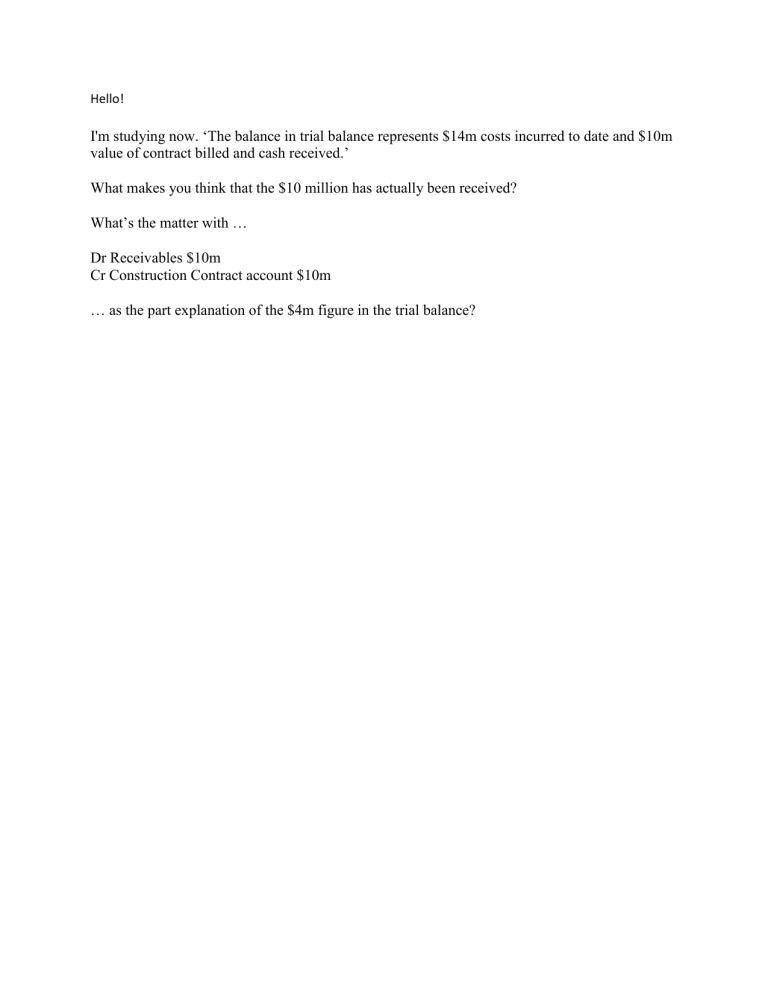 Hello!
I'm studying now. 'The balance in trial balance represents $14m costs incurred to date and $10m
value of contract billed and cash received.'
What makes you think that the $10 million has actually been received?
What's the matter with …
Dr Receivables $10m
Cr Construction Contract account $10m
… as the part explanation of the $4m figure in the trial balance?