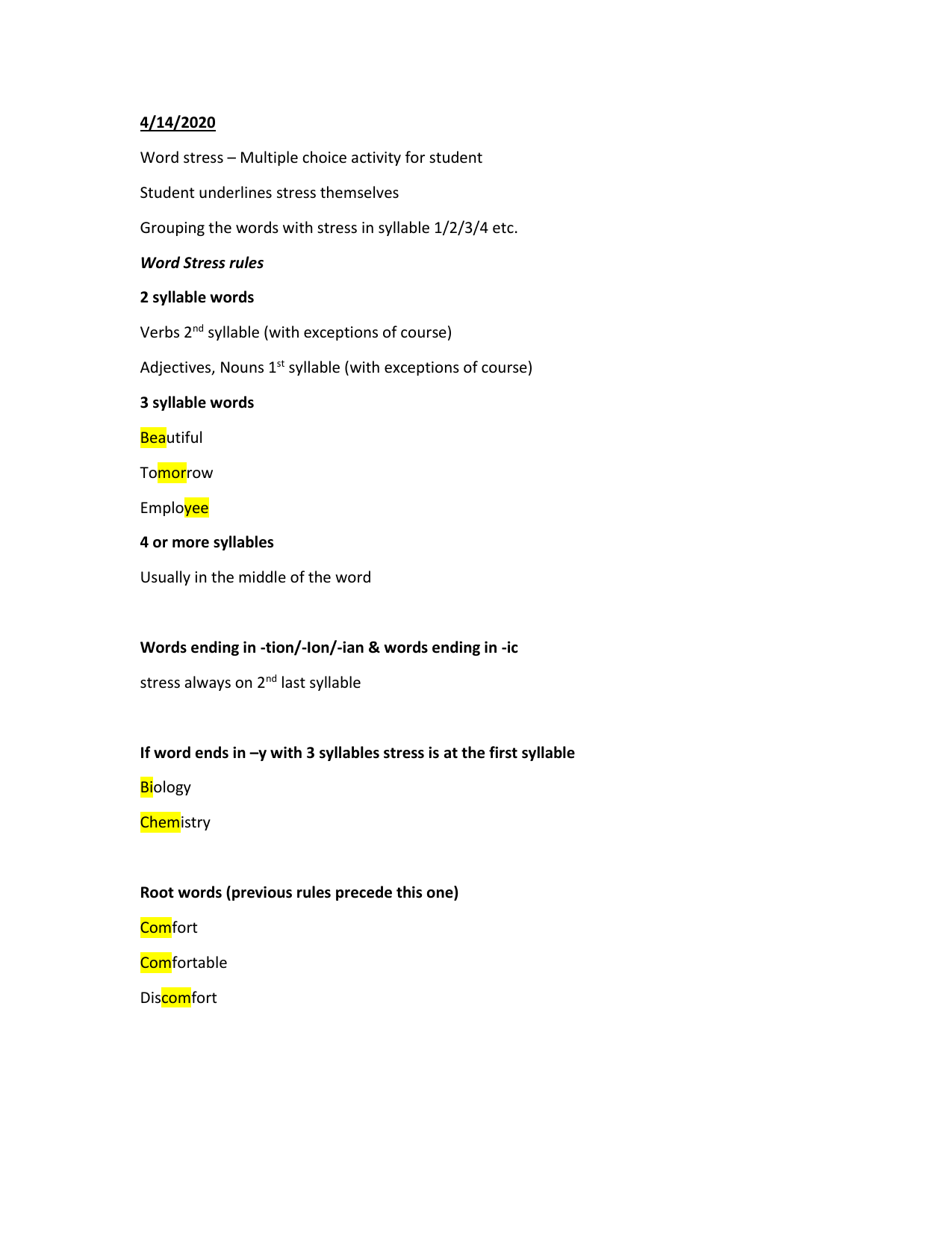 4/14/2020
Word stress – Multiple choice activity for student
Student underlines stress themselves
Grouping the words with stress in syllable 1/2/3/4 etc.
Word Stress rules
2 syllable words
Verbs 2nd syllable (with exceptions of course)
Adjectives, Nouns 1st syllable (with exceptions of course)
3 syllable words
Beautiful
Tomorrow
Employee
4 or more syllables
Usually in the middle of the word
Words ending in -tion/-Ion/-ian & words ending in -ic
stress always on 2nd last syllable
If word ends in –y with 3 syllables stress is at the first syllable
Biology
Chemistry
Root words (previous rules precede this one)
Comfort
Comfortable
Discomfort
Content words – carry meaning
Grammar words – grammatically necessary doesn't carry meaning
How about we go for a coffee this afternoon?
Could you get some bread from the bakery on your way here?
Sentence Stress
It depends on the meaning you want to express.