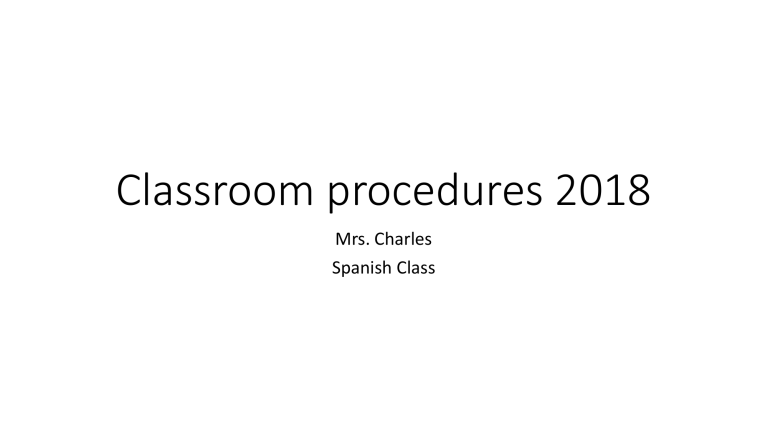 Classroom procedures 2018
Mrs. Charles
Spanish Class
• Start class, get out your notebook and penicil.
• M/Tu – Copy "Frase de la semana"
• W/Th/F – Bell ringer, ¼ paper, name ready
• A1 only – Pledge
• Assignments must include Name, last time, class period.
• Bathroom use
•
•
•
•
•
One person at the time
Sign in and out
One time per class
Not while instruction is happening
Raise hand with 'r'
• Sitting assignments, loosing the privilege
• Can I eat in class?
• Retakes require previous attendance to tutorials.
• Do not sharpen your pencil while teacher/student is presenting.
• Trash, hold it for when no instruction is going on, no flying objects.
• Fire drill, Lock down drill procedures: where to go.
• Class attention: "Uno, dos, tres….. Cuatro, cinco, seis"
• If you are doing work for another class without permission, items will
removed and given to the teacher responsible for such class.