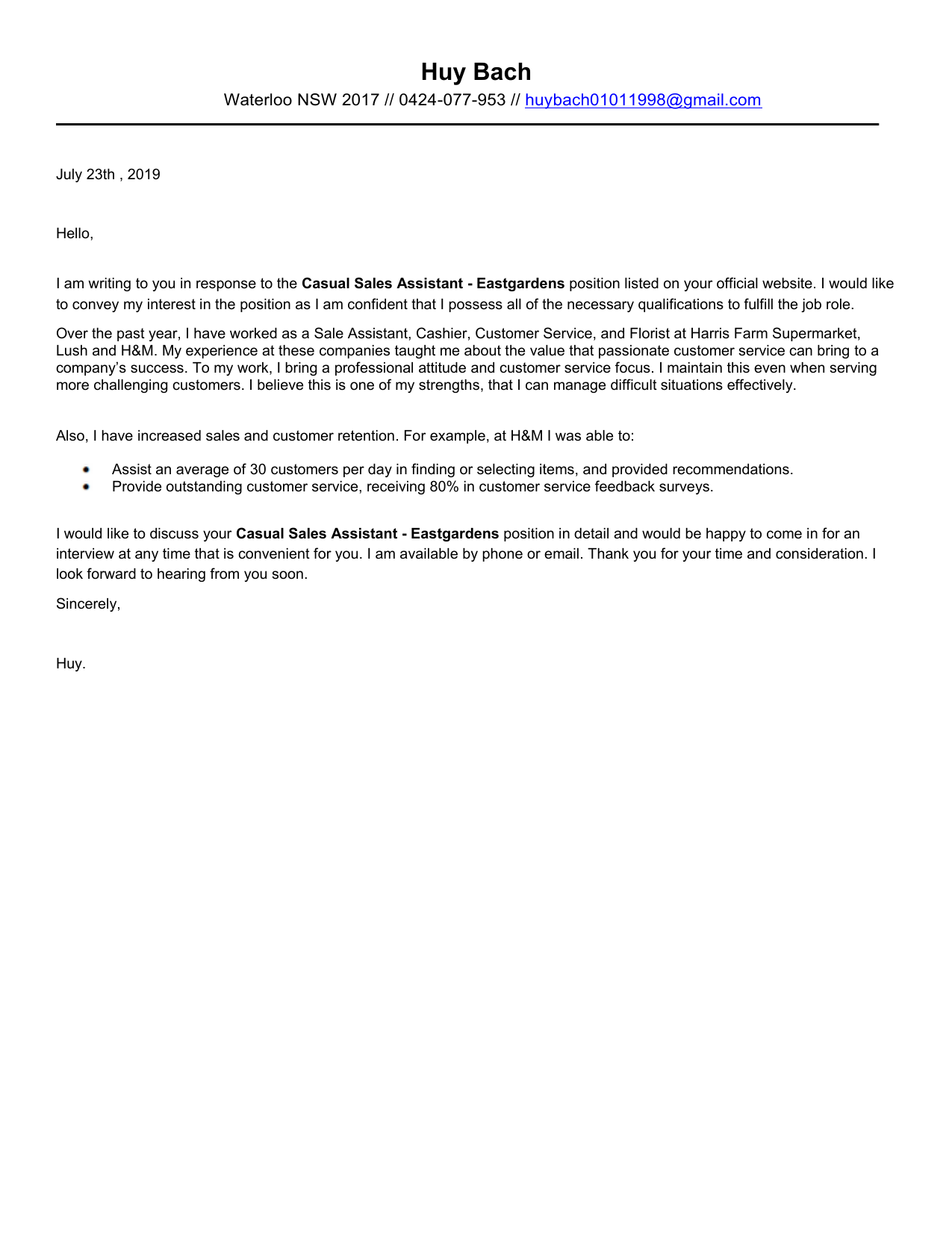 Huy Bach
Waterloo NSW 2017 // 0424-077-953 // [email protected]
July 23th , 2019
Hello,
I am writing to you in response to the Casual Sales Assistant - Eastgardens position listed on your official website. I would like
to convey my interest in the position as I am confident that I possess all of the necessary qualifications to fulfill the job role.
Over the past year, I have worked as a Sale Assistant, Cashier, Customer Service, and Florist at Harris Farm Supermarket,
Lush and H&M. My experience at these companies taught me about the value that passionate customer service can bring to a
company's success. To my work, I bring a professional attitude and customer service focus. I maintain this even when serving
more challenging customers. I believe this is one of my strengths, that I can manage difficult situations effectively.
Also, I have increased sales and customer retention. For example, at H&M I was able to:
Assist an average of 30 customers per day in finding or selecting items, and provided recommendations.
Provide outstanding customer service, receiving 80% in customer service feedback surveys.
I would like to discuss your Casual Sales Assistant - Eastgardens position in detail and would be happy to come in for an
interview at any time that is convenient for you. I am available by phone or email. Thank you for your time and consideration. I
look forward to hearing from you soon.
Sincerely,
Huy.