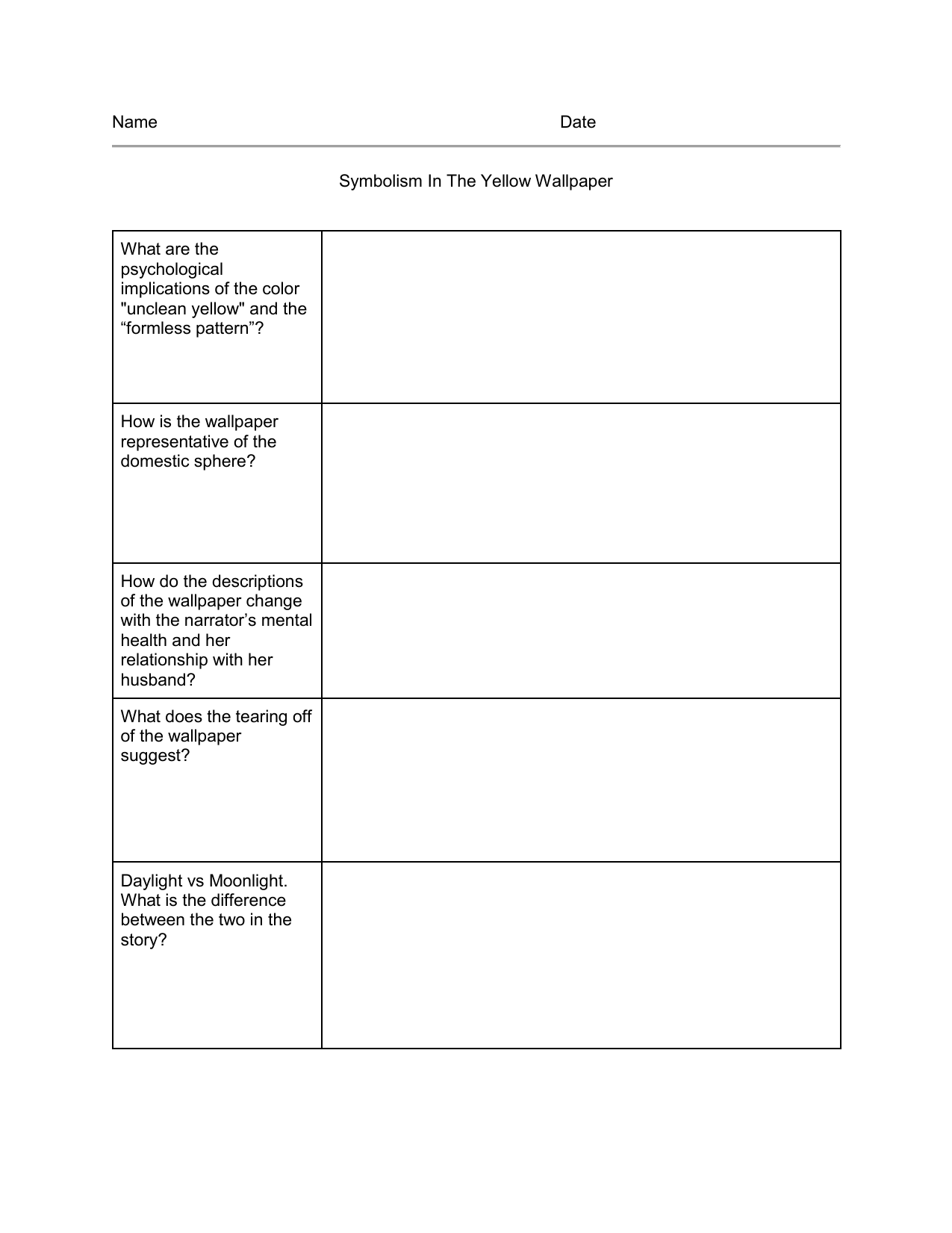 Name
Date
Symbolism In The Yellow Wallpaper
What are the
psychological
implications of the color
"unclean yellow" and the
"formless pattern"?
How is the wallpaper
representative of the
domestic sphere?
How do the descriptions
of the wallpaper change
with the narrator's mental
health and her
relationship with her
husband?
What does the tearing off
of the wallpaper
suggest?
Daylight vs Moonlight.
What is the difference
between the two in the
story?
" At night they become
bars" what is that
symbolizing? Explain
your answer.
Why are Jennie and
Mary so important?
What is significant about
the mansion? Why is
Jane there?