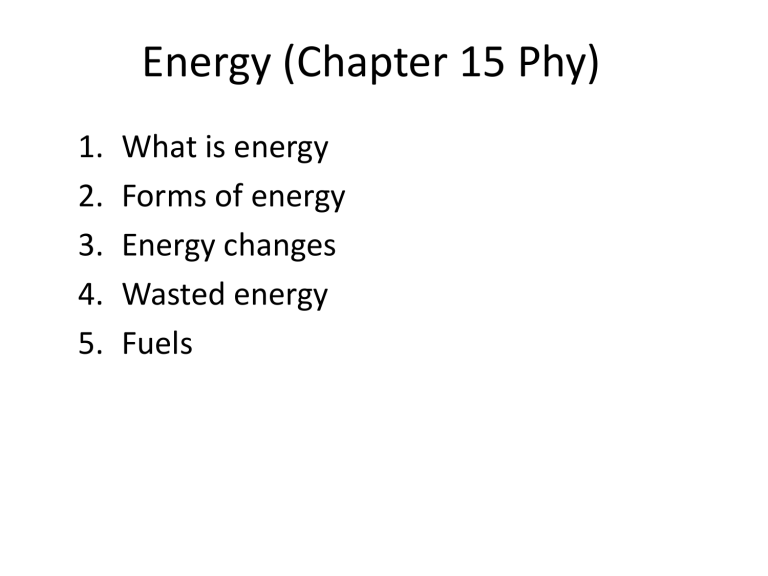 Energy (Chapter 15 Phy)
1.
2.
3.
4.
5.
What is energy
Forms of energy
Energy changes
Wasted energy
Fuels
Energy changes
Energy can change from one form to another. For example
chemical energy might change to heat energy.
Light energy can change to chemical energy. ... It is this
chemical energy which helps the plant grow.
Wasted energy
'Wasted' energy. Energy cannot be created or destroyed. It can only
be transferred from one form to another or moved. Energy that is
'wasted', like the heat energy from an electric lamp, does not
disappear.