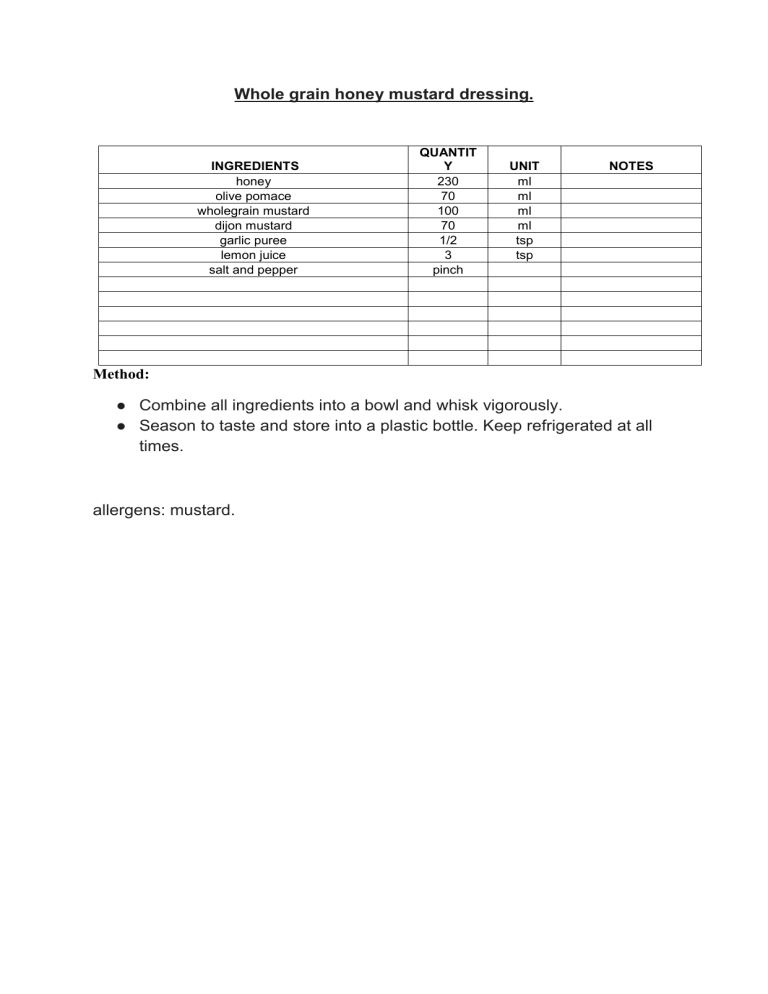 Whole grain honey mustard dressing.
INGREDIENTS
honey
olive pomace
wholegrain mustard
dijon mustard
garlic puree
lemon juice
salt and pepper
QUANTIT
Y
230
70
100
70
1/2
3
pinch
UNIT
ml
ml
ml
ml
tsp
tsp
NOTES
Method:
● Combine all ingredients into a bowl and whisk vigorously.
● Season to taste and store into a plastic bottle. Keep refrigerated at all
times.
allergens: mustard.