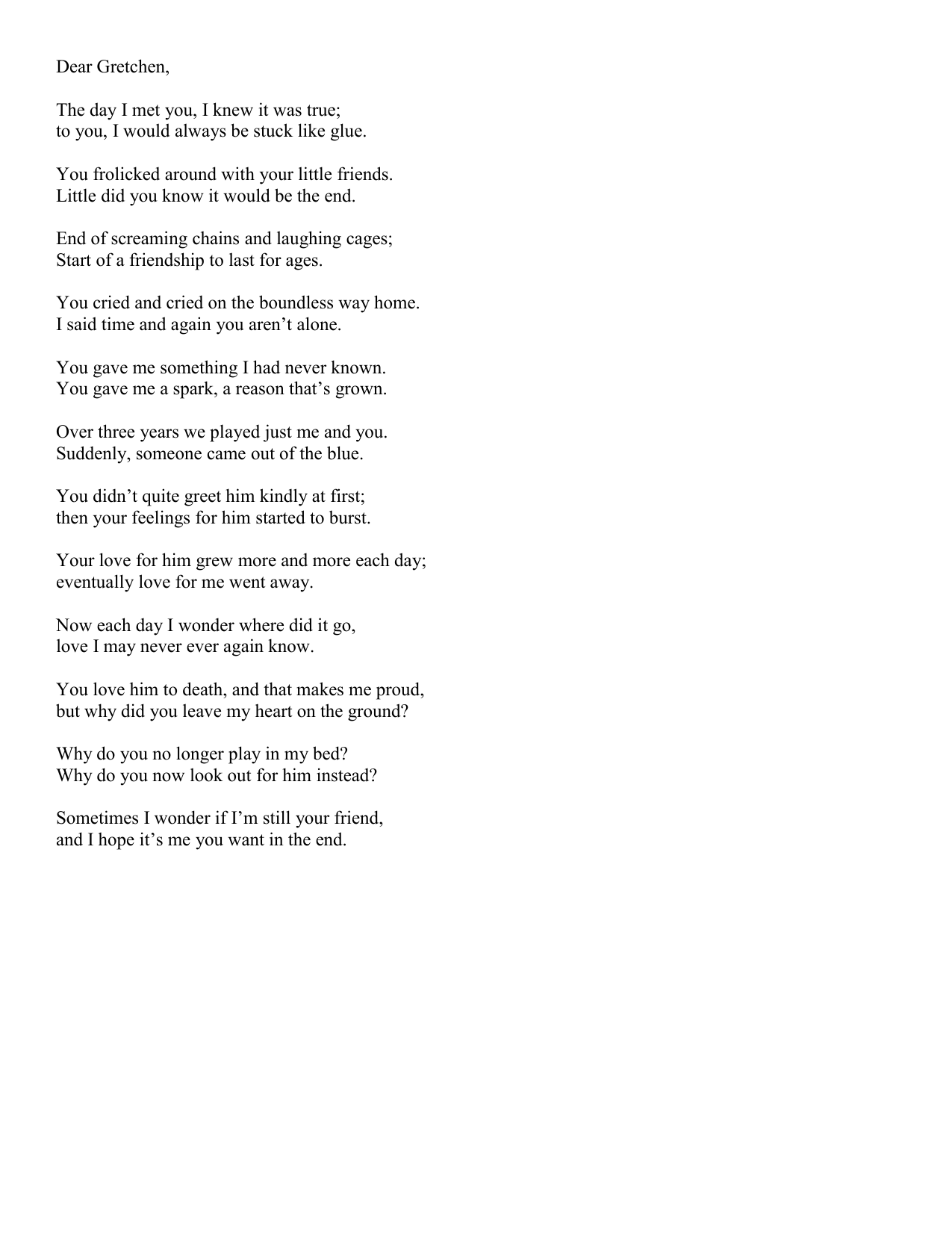 Dear Gretchen,
The day I met you, I knew it was true;
to you, I would always be stuck like glue.
You frolicked around with your little friends.
Little did you know it would be the end.
End of screaming chains and laughing cages;
Start of a friendship to last for ages.
You cried and cried on the boundless way home.
I said time and again you aren't alone.
You gave me something I had never known.
You gave me a spark, a reason that's grown.
Over three years we played just me and you.
Suddenly, someone came out of the blue.
You didn't quite greet him kindly at first;
then your feelings for him started to burst.
Your love for him grew more and more each day;
eventually love for me went away.
Now each day I wonder where did it go,
love I may never ever again know.
You love him to death, and that makes me proud,
but why did you leave my heart on the ground?
Why do you no longer play in my bed?
Why do you now look out for him instead?
Sometimes I wonder if I'm still your friend,
and I hope it's me you want in the end.