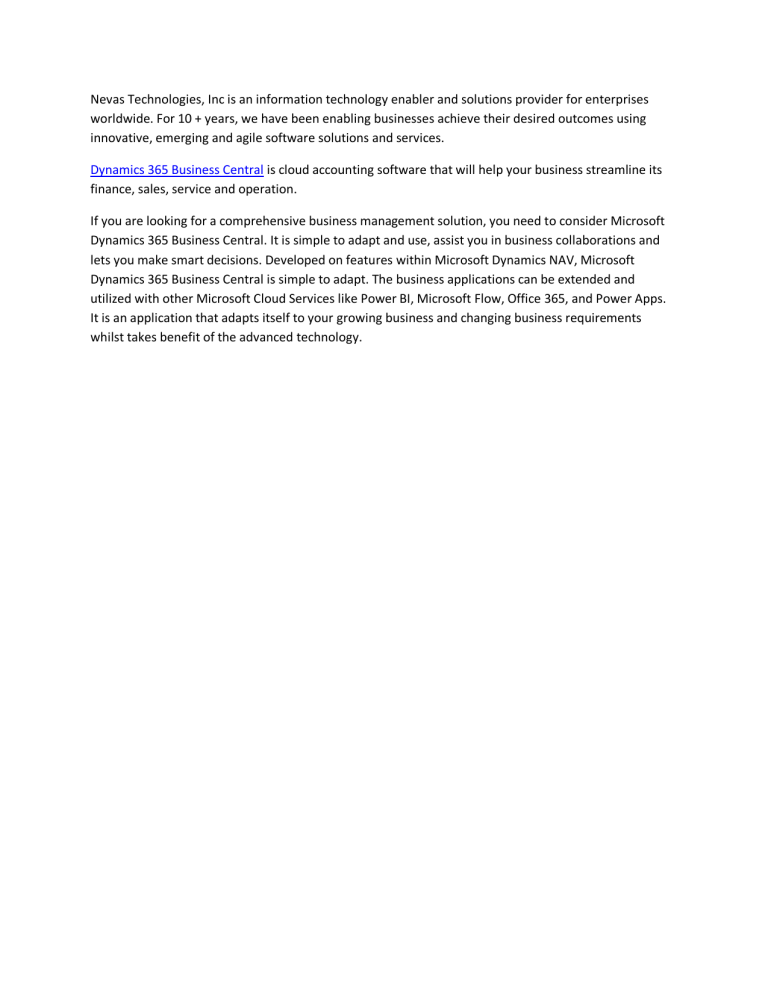 Nevas Technologies, Inc is an information technology enabler and solutions provider for enterprises worldwide. For 10 + years, we have been enabling businesses achieve their desired outcomes using innovative, emerging and agile software solutions and services.
Dynamics 365 Business Central is cloud accounting software that will help your business streamline its finance, sales, service and operation.
If you are looking for a comprehensive business management solution, you need to consider Microsoft
Dynamics 365 Business Central. It is simple to adapt and use, assist you in business collaborations and lets you make smart decisions. Developed on features within Microsoft Dynamics NAV, Microsoft
Dynamics 365 Business Central is simple to adapt. The business applications can be extended and utilized with other Microsoft Cloud Services like Power BI, Microsoft Flow, Office 365, and Power Apps.
It is an application that adapts itself to your growing business and changing business requirements whilst takes benefit of the advanced technology.