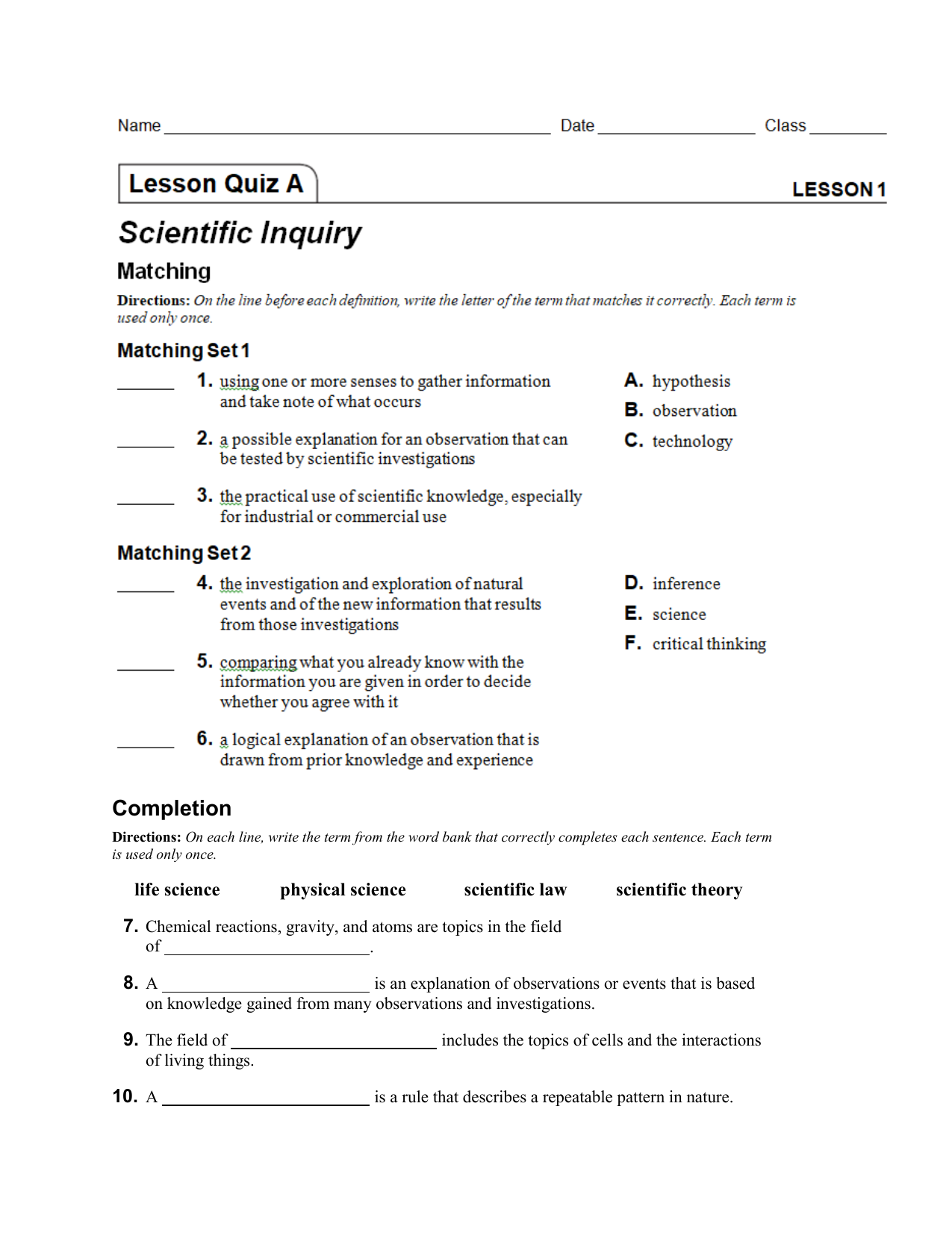 Completion
Directions: On each line, write the term from the word bank that correctly completes each sentence. Each term
is used only once.
life science
physical science
scientific law
scientific theory
7. Chemical reactions, gravity, and atoms are topics in the field
of
.
8. A
is an explanation of observations or events that is based
on knowledge gained from many observations and investigations.
9. The field of
includes the topics of cells and the interactions
of living things.
10. A
is a rule that describes a repeatable pattern in nature.