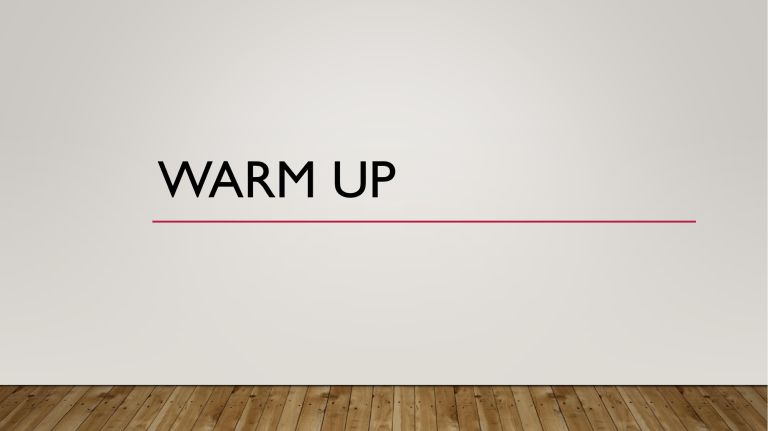 WARM UP
ANSWER THE QUESTIONS BELOW ON YOUR
WARM UP PAPER
1. Who said "Give me liberty or give me death"?
2. What are two ways colonists reacted to British policies they
did not like?
3. What did Parliament/King George do after the Boston Tea
Party?
4. Describe what consent of the governed means IN YOUR
OWN WORDS!