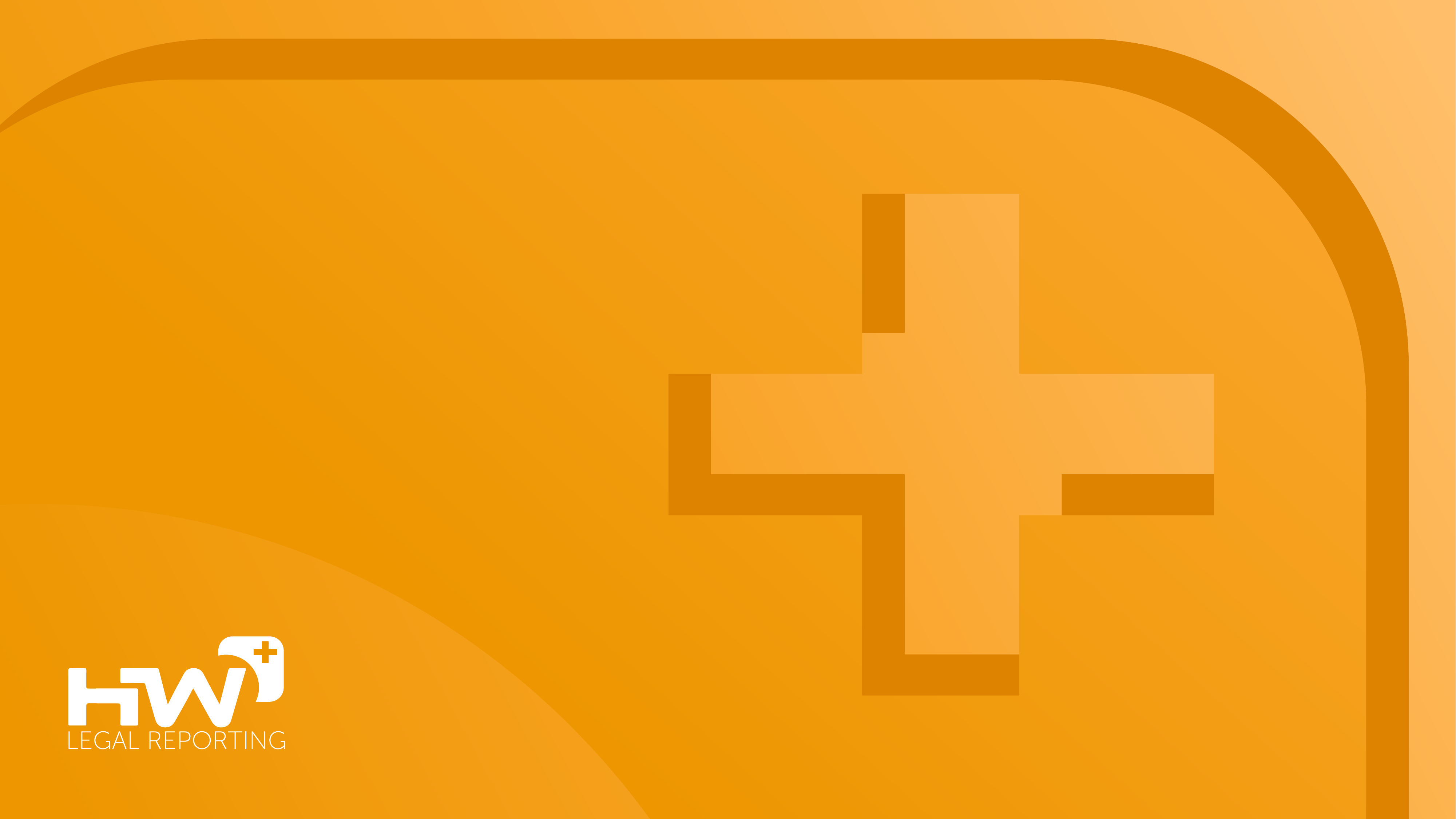 About HW Legal Reporting
Based on the Wirral but operating nationally,
we work closely with our instructing clients
and experts to ensure we provide the best
possible service.
An extensive amount of care and attention to
detail is provided in the work we carry out.
This allows our instructing clients to free up
their valuable time by trusting us to provide a
thorough and efficient service as required.
Services We Provide
(But not limited to)
• Non Medco GP reports
• Specialist reports including Orthopaedic, Psychologist, Plastic Surgeon etc
• Rehabilitation to include physiotherapy treatment, Cognitive Behavioural Therapy, chiropractic treatment
• Diagnostics – MRI scans, X-rays, CT scans.
• Obtaining medical records to save you time and hassle.
Our Promise to You
• Appointments are arranged efficiently
• Reports returned promptly
• A transparent and honest approach to our work
• Regular updates
• One case manager assigned to your firm, seeing each instruction through from start to finish.
• Court deadlines are adhered to.
• Your clients will receive a warm, friendly, accommodating service.
Why Choose HWLR
HW Legal Reporting understand the
importance of providing an efficient, attentive
service to our instructing solicitors and clients.
We pride ourselves on our extremely high
levels of customer service.
We ensure updates are provided on a regular
basis so you are always kept well- informed of
the status and progress of each of your cases.
We appreciate the significance of adhering to
Court Deadlines and ensure all matters are
closely monitored.
Contact Us
HW Legal Reporting
Whitfield Business Hub | 184 – 200 Pensby Road | Heswall | Wirral | CH60 7RJ
[email protected] | [email protected]
0800 368 7784
Cont'd
We have a large network of experts and
treatment providers across the UK allowing us
to arrange appointments as close as possible
to your client's choice of location, for example
their home or work address, making it as
convenient as possible for your clients.
Having previously worked for both law firms
and medical agencies (both large and small),
we understand what is important and what is
expected from us to ensure HW Legal
Reporting is the agency of your choice.
We welcome ALL feedback to ensure we
continue developing and provide the best
possible service we can.