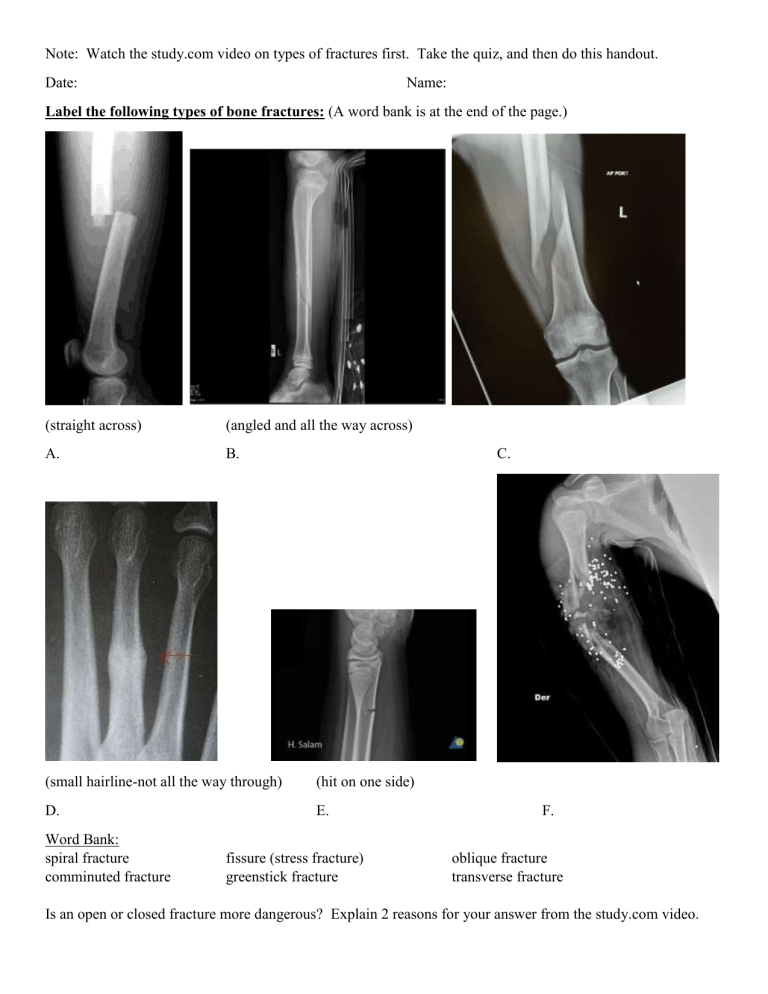 Note: Watch the study.com video on types of fractures first. Take the quiz, and then do this handout.
Date:
Name:
Label the following types of bone fractures: (A word bank is at the end of the page.)
(straight across)
(angled and all the way across)
A.
B.
C.
(small hairline-not all the way through)
(hit on one side)
D.
E.
Word Bank:
spiral fracture
comminuted fracture
fissure (stress fracture)
greenstick fracture
F.
oblique fracture
transverse fracture
Is an open or closed fracture more dangerous? Explain 2 reasons for your answer from the study.com video.