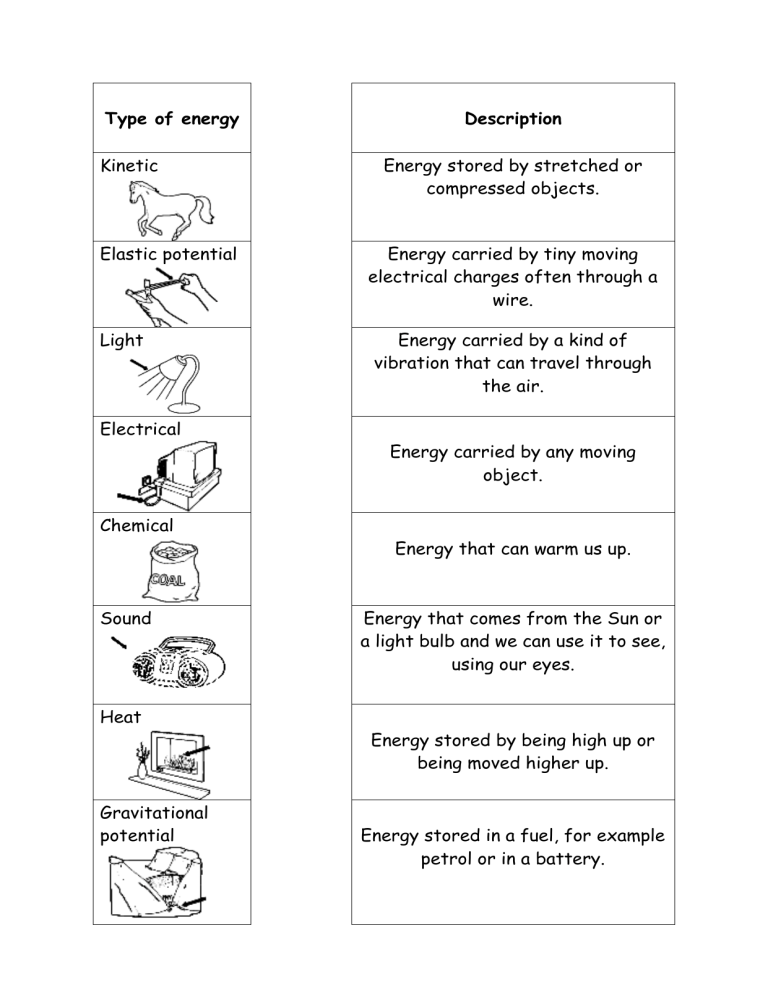 Type of energy
Kinetic
Elastic potential
Light
Description
Energy stored by stretched or
compressed objects.
Energy carried by tiny moving
electrical charges often through a
wire.
Energy carried by a kind of
vibration that can travel through
the air.
Electrical
Energy carried by any moving
object.
Chemical
Energy that can warm us up.
Sound
Energy that comes from the Sun or
a light bulb and we can use it to see,
using our eyes.
Heat
Energy stored by being high up or
being moved higher up.
Gravitational
potential
Energy stored in a fuel, for example
petrol or in a battery.