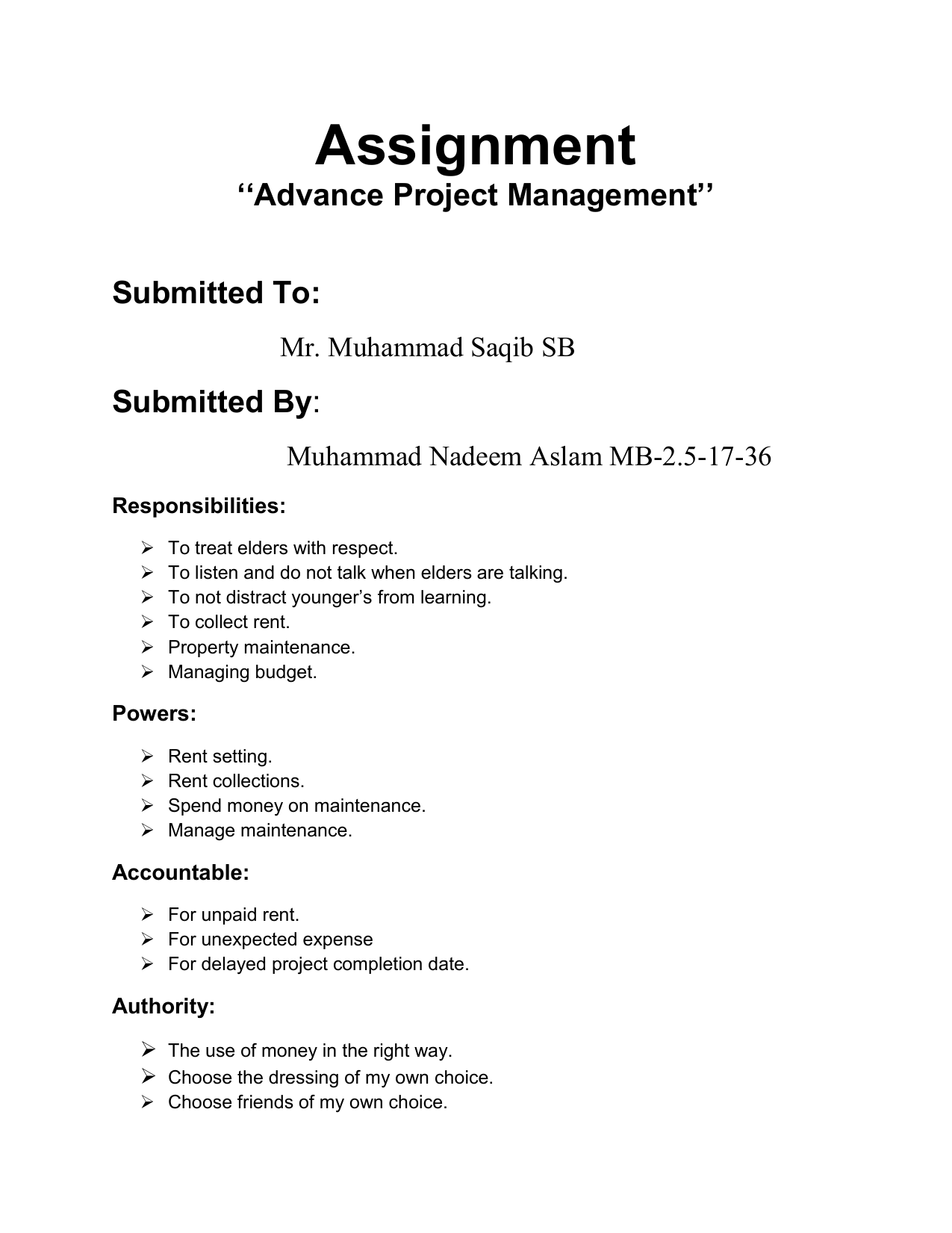 Assignment
''Advance Project Management''
Submitted To:
Mr. Muhammad Saqib SB
Submitted By:
Muhammad Nadeem Aslam MB-2.5-17-36
Responsibilities:






To treat elders with respect.
To listen and do not talk when elders are talking.
To not distract younger's from learning.
To collect rent.
Property maintenance.
Managing budget.
Powers:




Rent setting.
Rent collections.
Spend money on maintenance.
Manage maintenance.
Accountable:
 For unpaid rent.
 For unexpected expense
 For delayed project completion date.
Authority:
 The use of money in the right way.
 Choose the dressing of my own choice.
 Choose friends of my own choice.