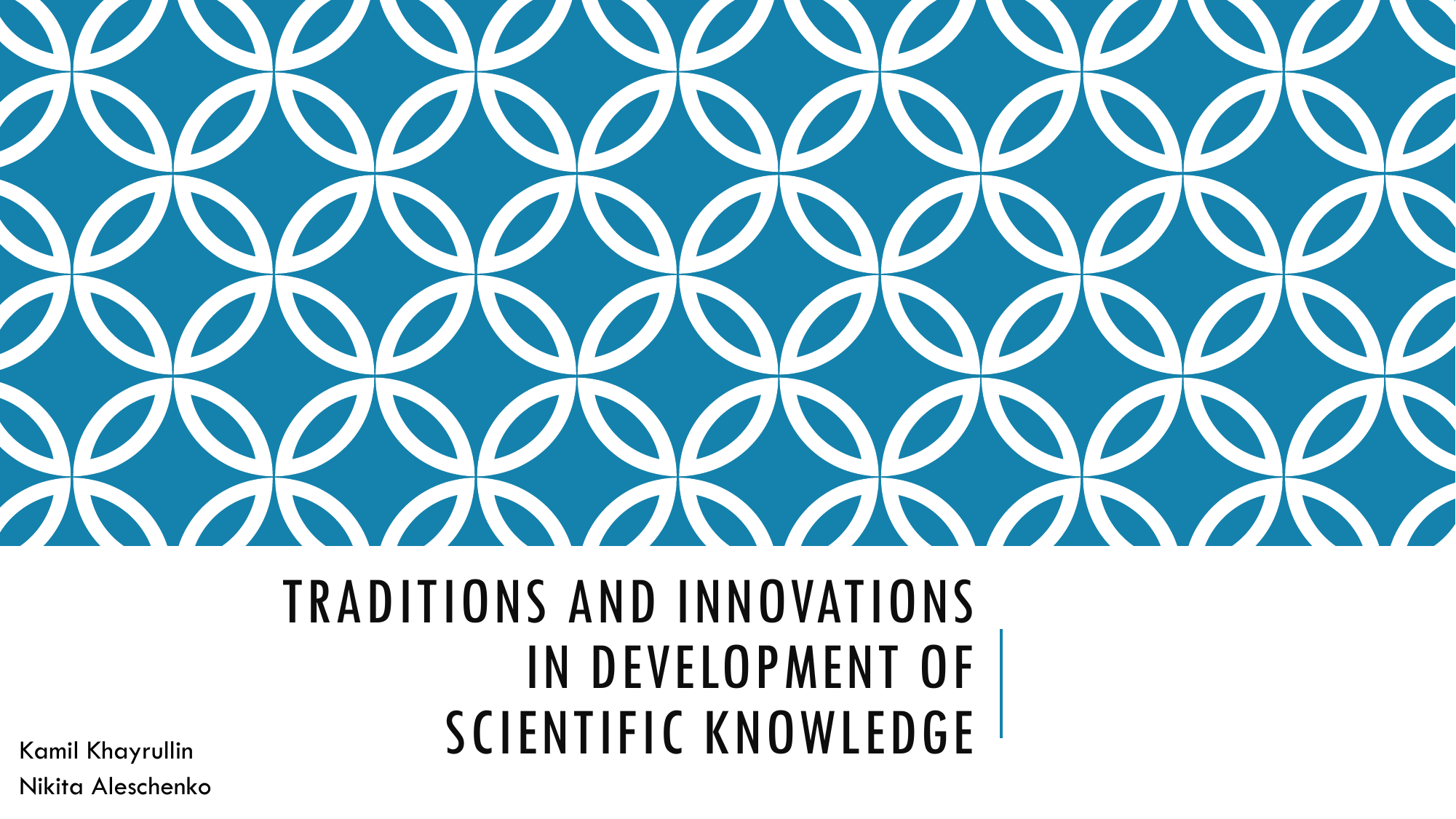 Kamil Khayrullin
Nikita Aleschenko
TRADITIONS AND INNOVATIONS
IN DEVELOPMENT OF
SCIENTIFIC KNOWLEDGE
What is Tradition?
Tradition - repeated reproduction, reproduction of
the elements of experience, the preservation and
transmission of these elements within social groups
or in the interaction between them. Traditions are
manifested in the repetition of the same actions.
What is Innovation?
Innovation - an introduced or being introduced
innovation, providing an increase in the efficiency
of processes and improving the quality of products
demanded by the market. It is the result of human
intellectual activity, his imagination, creative
process, discoveries, inventions and rationalization.