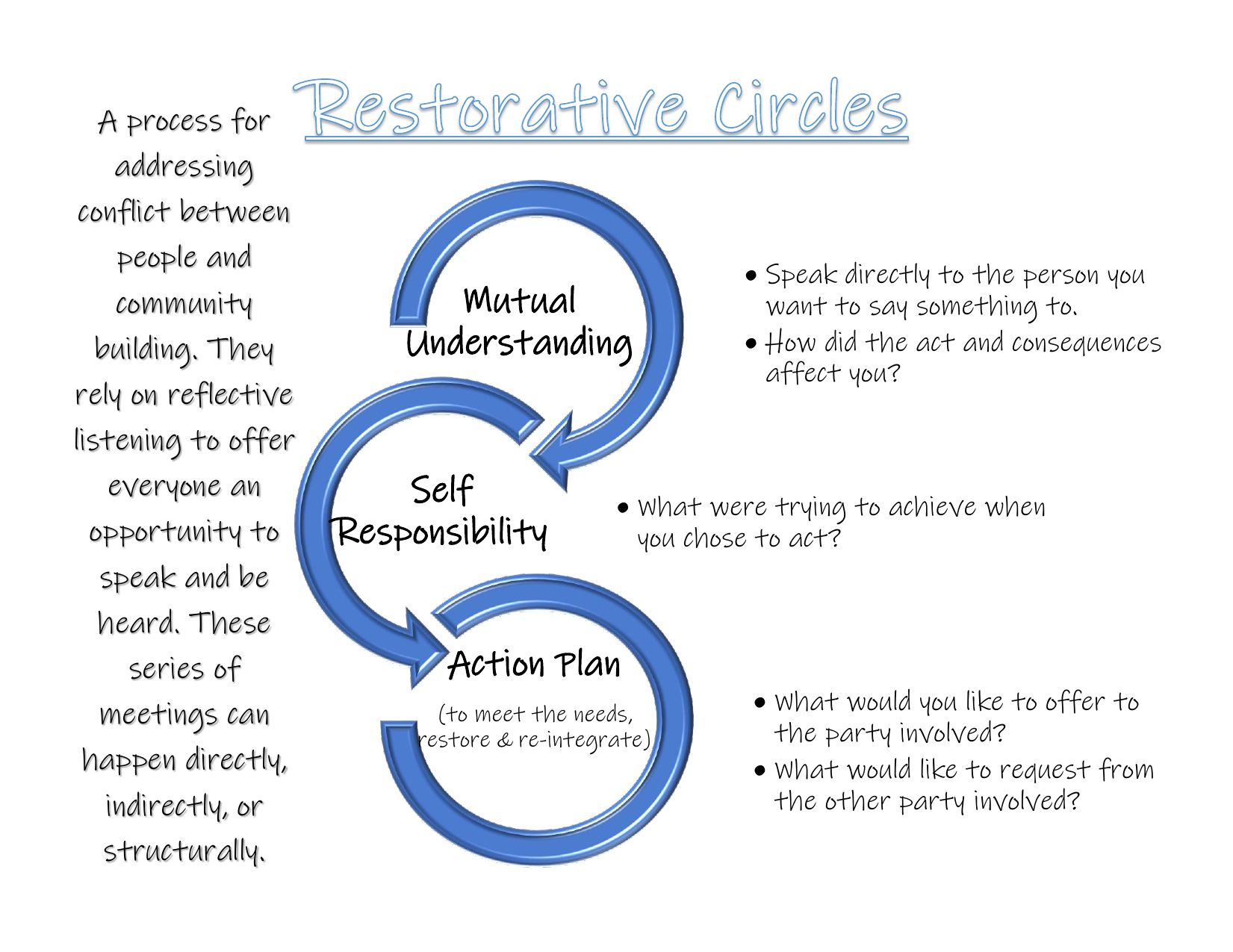 A process for
addressing
conflict between
people and
community
building. They
rely on reflective
listening to offer
everyone an
opportunity to
speak and be
heard. These
series of
meetings can
happen directly,
indirectly, or
structurally.
Mutual
Understanding
Self
Responsibility
• Speak directly to the person you
want to say something to.
• How did the act and consequences
affect you?
• What were trying to achieve when
you chose to act?
Action Plan
(to meet the needs,
restore & re-integrate)
• What would you like to offer to
the party involved?
• What would like to request from
the other party involved?