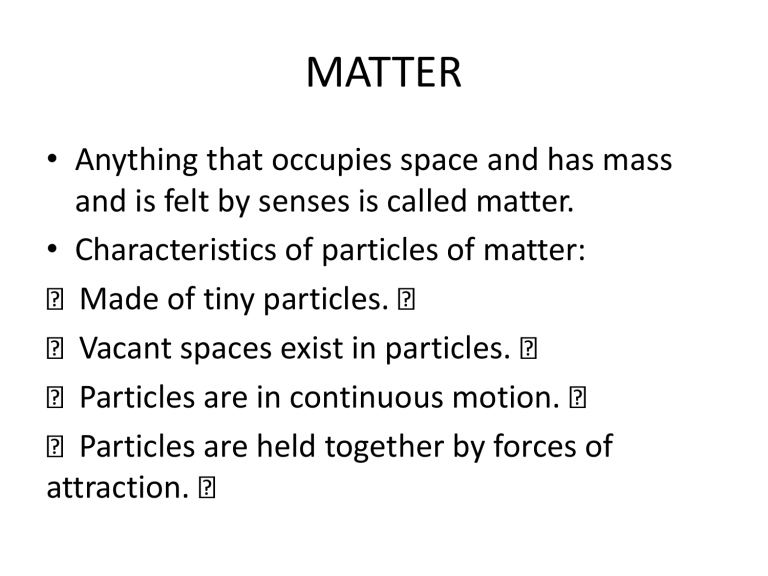 MATTER
• Anything that occupies space and has mass
and is felt by senses is called matter.
• Characteristics of particles of matter:
Made of tiny particles.
Vacant spaces exist in particles.
Particles are in continuous motion.
Particles are held together by forces of
attraction.
FIVE STATES OF MATTER
States of Matter
• Matter Can Change its State
• Water can exist in three states of matter – •
Solid, as ice ,
• Liquid, as the familiar water, and
• Gas, as water vapour.
• Sublimation :The changing of solid directly
into vapour on heating & vapour into solid on
cooling. Ex. Ammonium chloride , camphor &
iodine.